5 Minute Whipped Cream Recipe
You need just 3 simple ingredients and less than 5 minutes to make fresh whipped cream.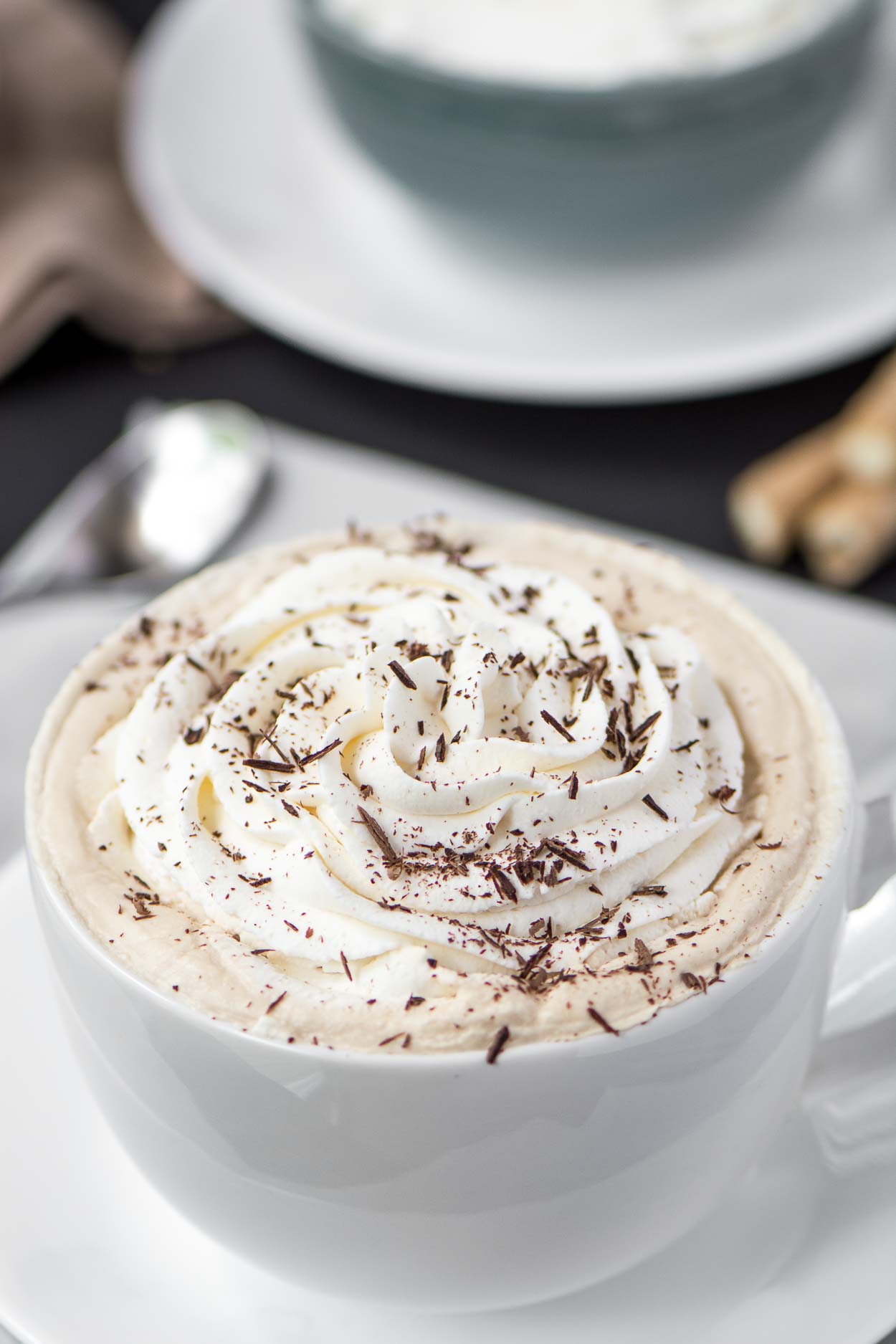 One of the things I love about keeping heavy cream on hand in the fridge is for its diverse cooking capabilities. You can use heavy cream for dinner dishes like soups and pastas, beverages like lattes, milkshakes and smoothies, to make sauces, biscuits, sour cream, butter, ice cream, chocolate ganaches, buttercream, other types of frosting, creme brûlée, eggs, and so on.
Heavy cream is also the main ingredient in making fresh whipped cream. It is commonly used as a light, delicious topping for beverages, desserts, to dip in fruit or simply eat with a spoon as a healthy snack.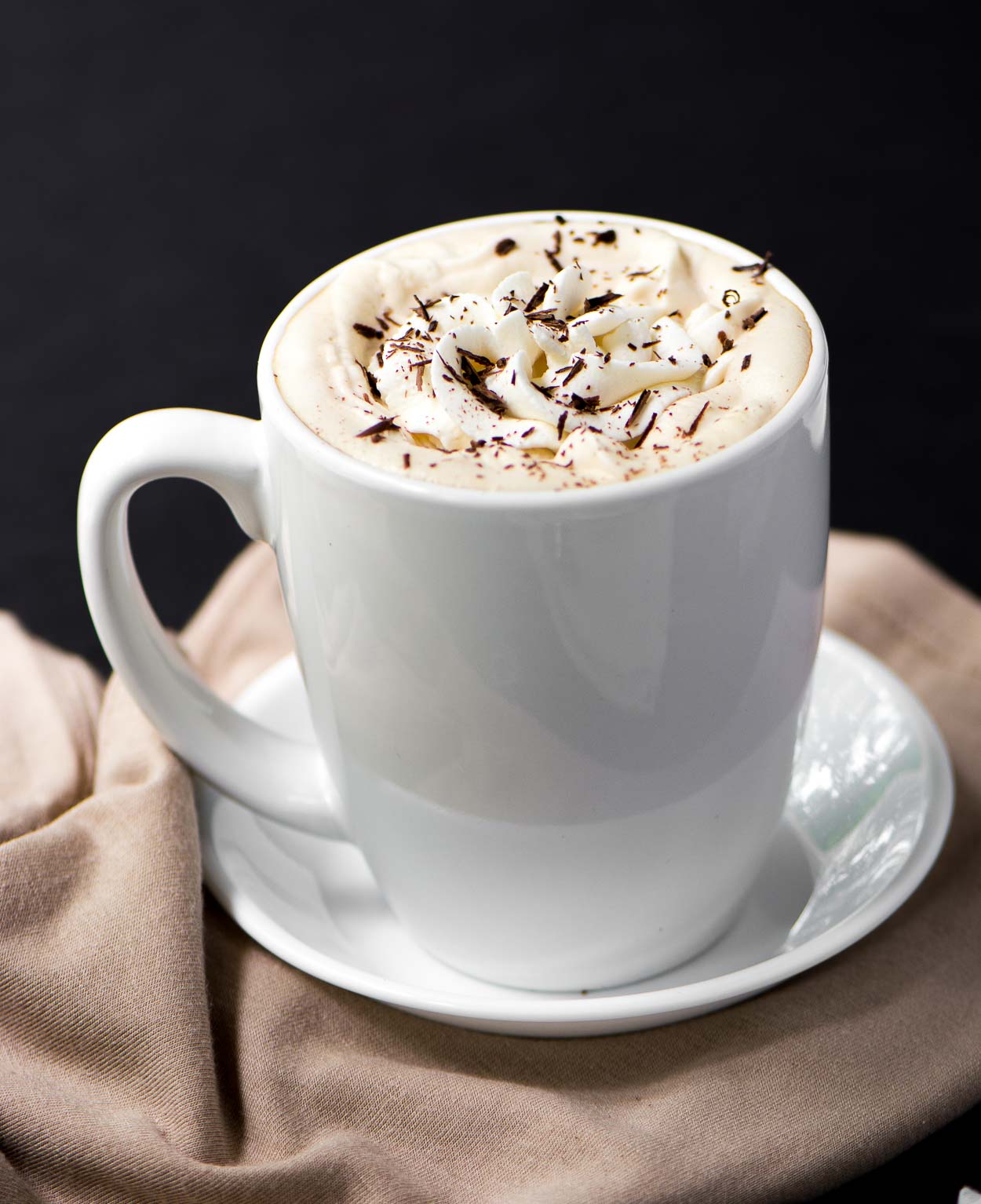 Every once in a while, I like to add whipped cream to a vanilla latte for a special treat.  I'm pretty sure my friend, Taylor, would agree except she would add it to a white chocolate or caramel mocha and drizzle it with some caramel sauce. Honestly, I don't think you can go wrong either way.
When making lattes and milkshakes, I use a piping bag and a Wilton 2D or 1M tip to make the coffee shop/bakery-style topping. Really, any open or closed-star tip will give you that aesthetically pleasing swirl design. With a small piece of milk chocolate and an zester or vegetable peeler, I gently shave a little bit of chocolate on top of the beverage of choice.
For school lunches, I make a big batch of whipped cream and fill up little, individual-sized plastic containers with it. I simply place them in the bottom drawer of my freezer and pull them out whenever I want to pack them as a dip with fresh fruit for school lunches or for a healthy snack.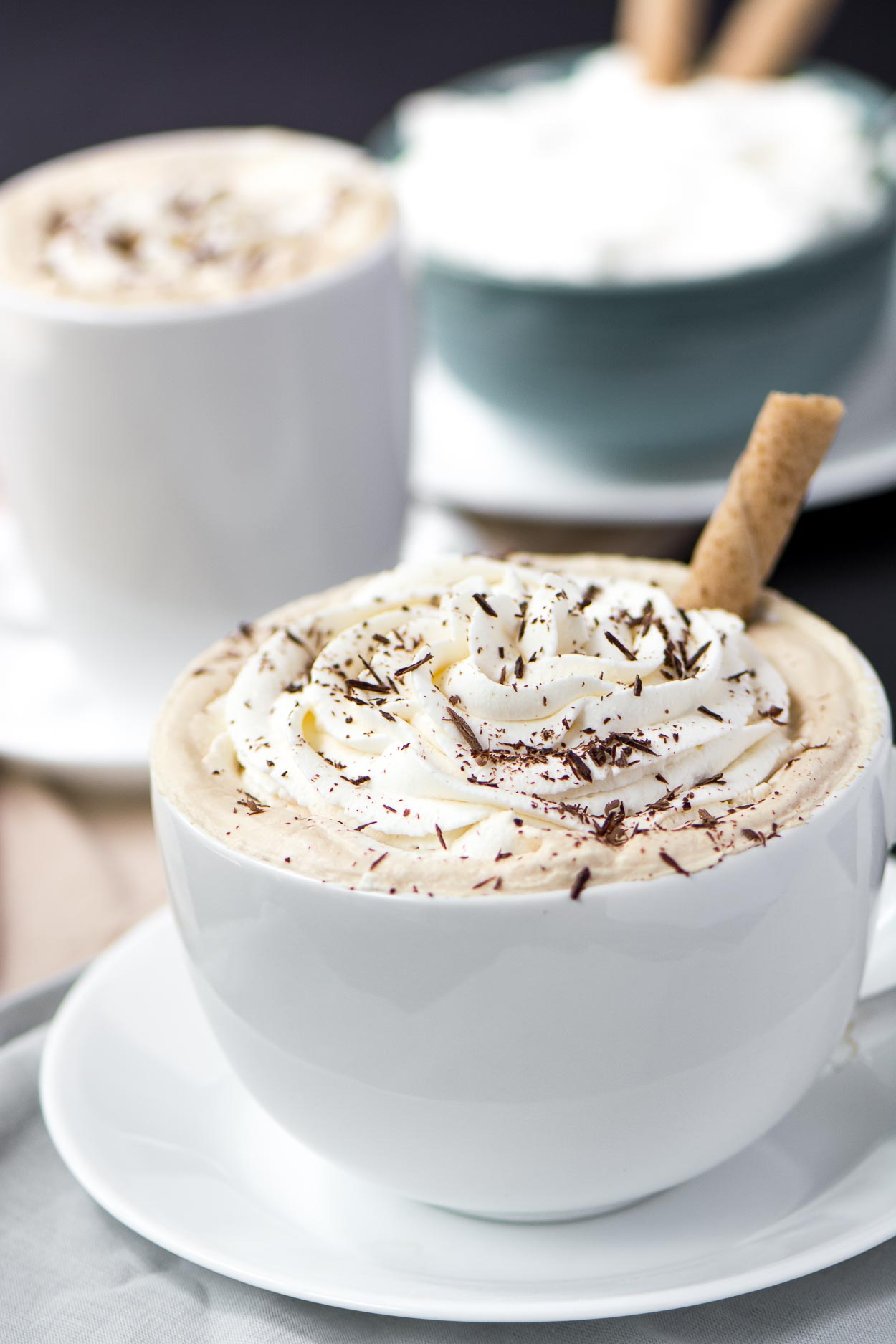 Cold cream whips better. When making whipped cream for a recipe such as desserts or beverages, place the metal bowl and the carton of heavy cream in the freezer for about 15 minutes to make sure it is chilled.
The recipe itself is as basic and simple as it gets. Add the cream, confectioner's sugar and vanilla together and beat on medium speed until soft peaks form. Be careful not to over whip it, or you will end up with butter.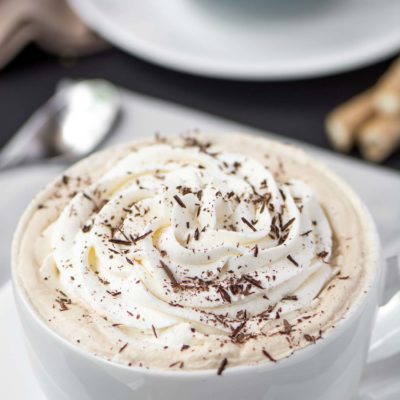 5 Minute Whipped Cream
Ingredients:
1 cup of heavy whipping cream
3-5 tablespoons confectioner's sugar
1 teaspoon vanilla extract
Directions:
1. Add all three ingredients into a chilled bowl.
2. Using a stand or hand mixer, blend on low speed for 30 seconds until all ingredients are well combined. Turn to medium speed for 3-4 minutes until soft peaks forms.  Thicken to desired consistency.
3. Can be placed in container and stored in refrigerator for up to 24 hours or in freezer for up to 3 months.