Perfect One Hour Dinner Rolls
Calling all bread lovers! Elevate your next dinner with these simple to make, no fuss, absolutely perfect one hour dinner rolls.
Sigh. Bread heaven.
There is nothing better to spruce up dinner other than a hot, made from scratch yeast dinner roll drizzled with fresh butter and topped with coarse salt, fresh from the oven and straight to your dinner plate for immediate consumption.
When you take the first bite, your flavor palette feels like it just went on a dreamy, get away vacation. The combination of textures of flakey, tender bread, smooth butter and the slightest contrast of graininess from the coarse salt, makes for a mouth watering dinner roll that would make your grandmother's, grandmother cry.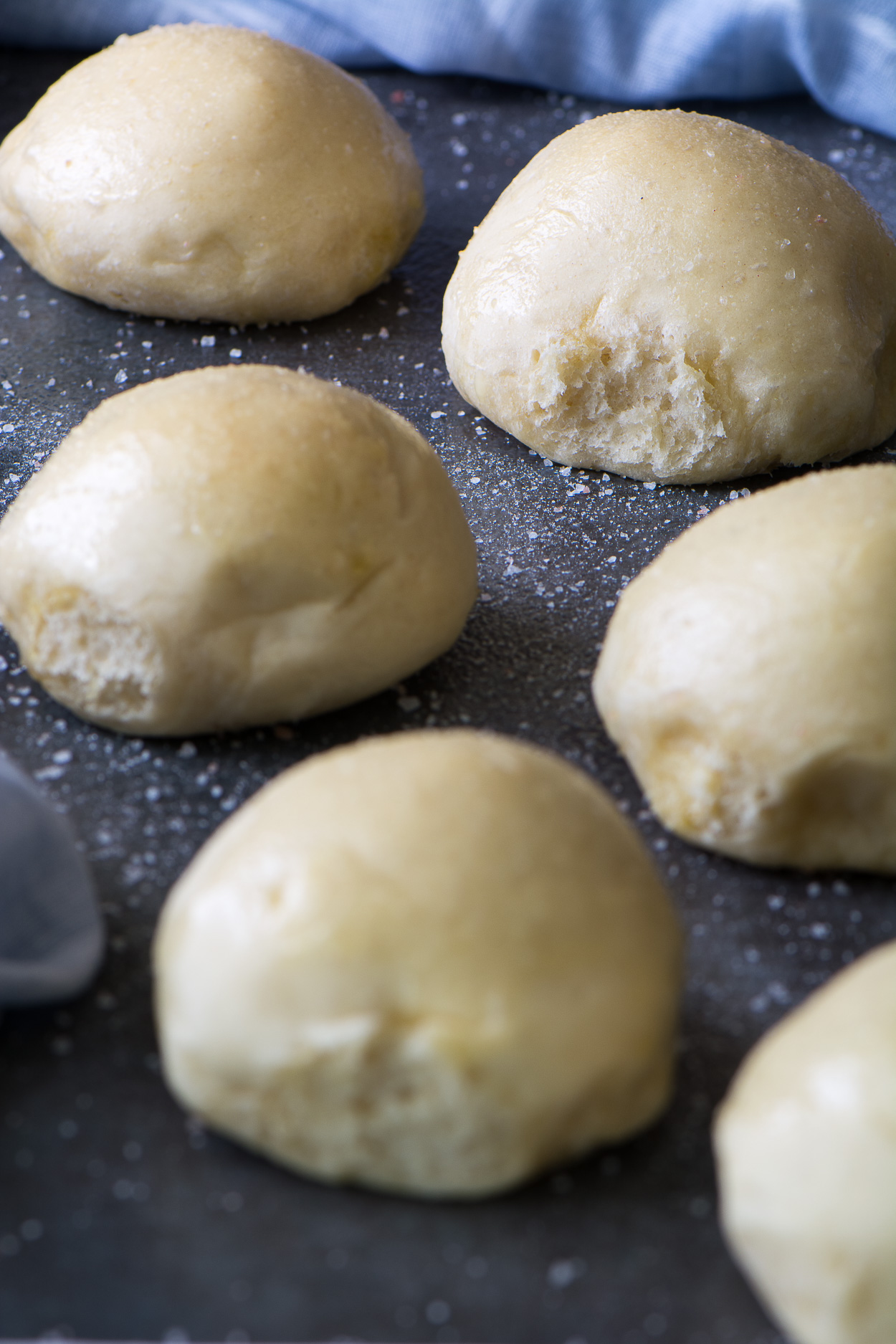 Did you know these one hour dinner rolls was where it all started?
We used to buy pre-made 'everything' at the grocery store for convenience. Whenever we wanted dinner rolls to go along with a couple of our meals each month, we would run up to the grocery store and pick some up. For a family of six, one being a teenage boy with an endless appetite, we had to buy two packs of dinner rolls just for one meal.
I soon realized that spending $7 each time, for bread, as a side item, was ridiculous.
So, instead of running to the store one afternoon to pick up rolls to go with our dinner that night, I decided to make them myself.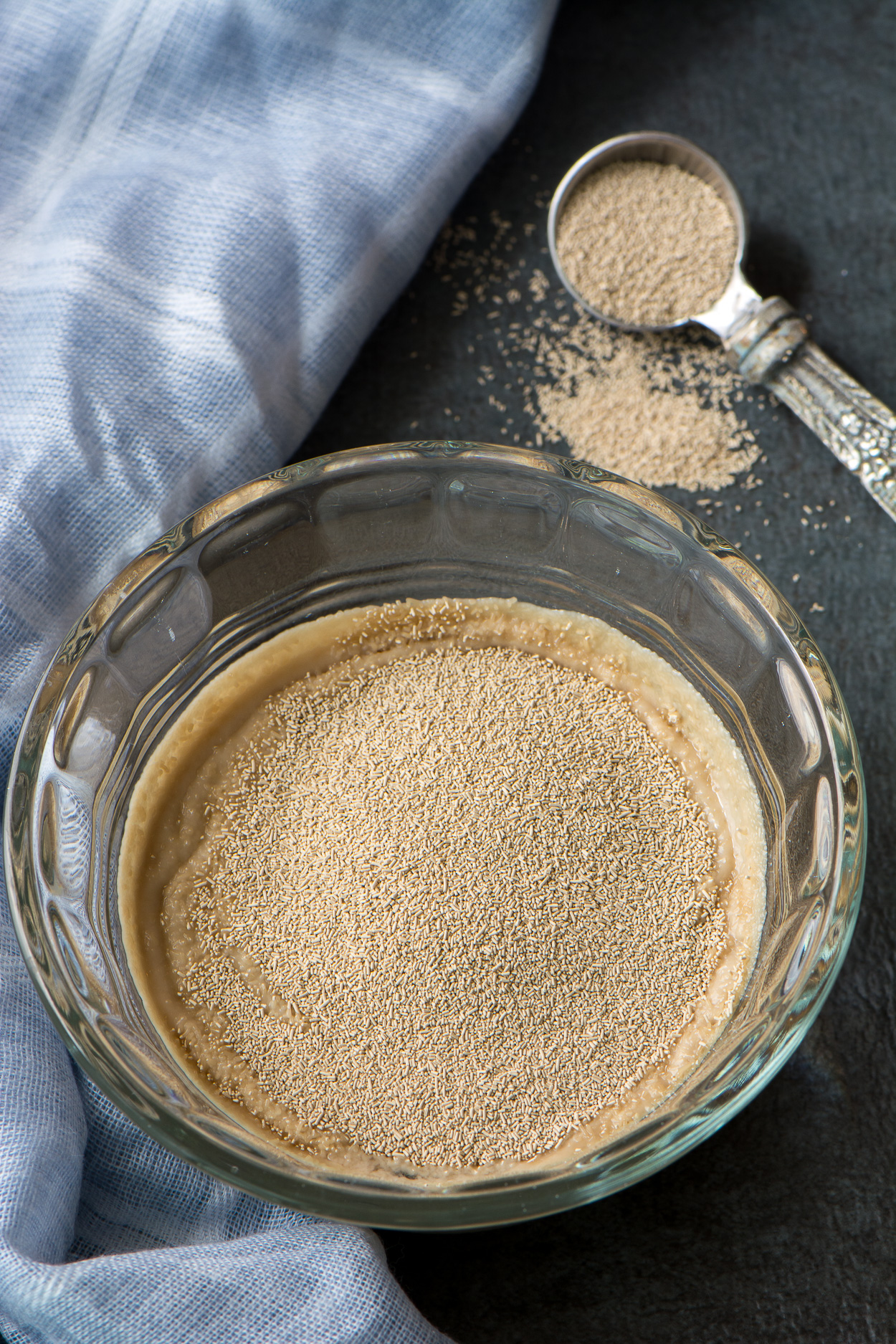 At the time, it was a lofty idea. I didn't know how long it would take or how much of a mess it would make. I am not a fan of extra dishes to wash, so it would need to be simple and not take crazy ingredients that I would never use again.
Once I started looking up recipes, I was disheartened to learn that many bread recipes take a few hours to make because the bread needs to do its magic and have time to rise.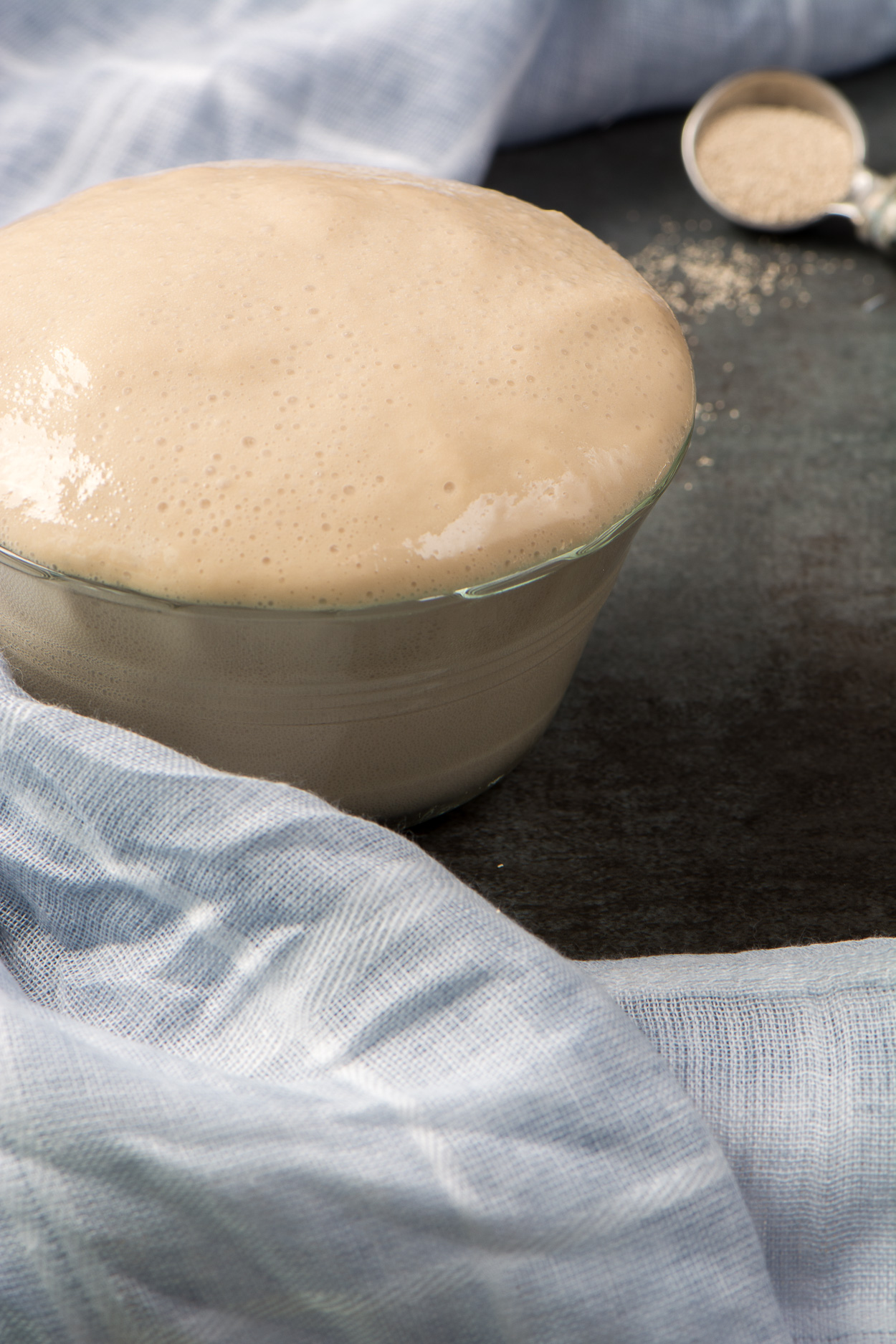 I came across this bread recipe from The Mother Huddle and loved the idea that it took just one hour to make.
The recipe was easy to follow and used simple basic ingredients. My family absolutely fell in love with these one hour dinner rolls. They are flaky and light. They don't leave you with that dense, heavy feeling you can sometimes get when eating a 'heavy' bread item.
The first thing I do to make these dinner rolls is to proof the yeast. This step is not necessary with most yeasts, but if you want to ensure your yeast is good, you can proof it first (prove that it is active and alive). To do that, simply mix the yeast in 1/4 cup of warm water and 1 teaspoon of sugar. Let it sit for 5-10 minutes. If it starts to foam and bubble, your yeast is good. When making the recipe, subtract 1/4 cup of water as you have already used that amount.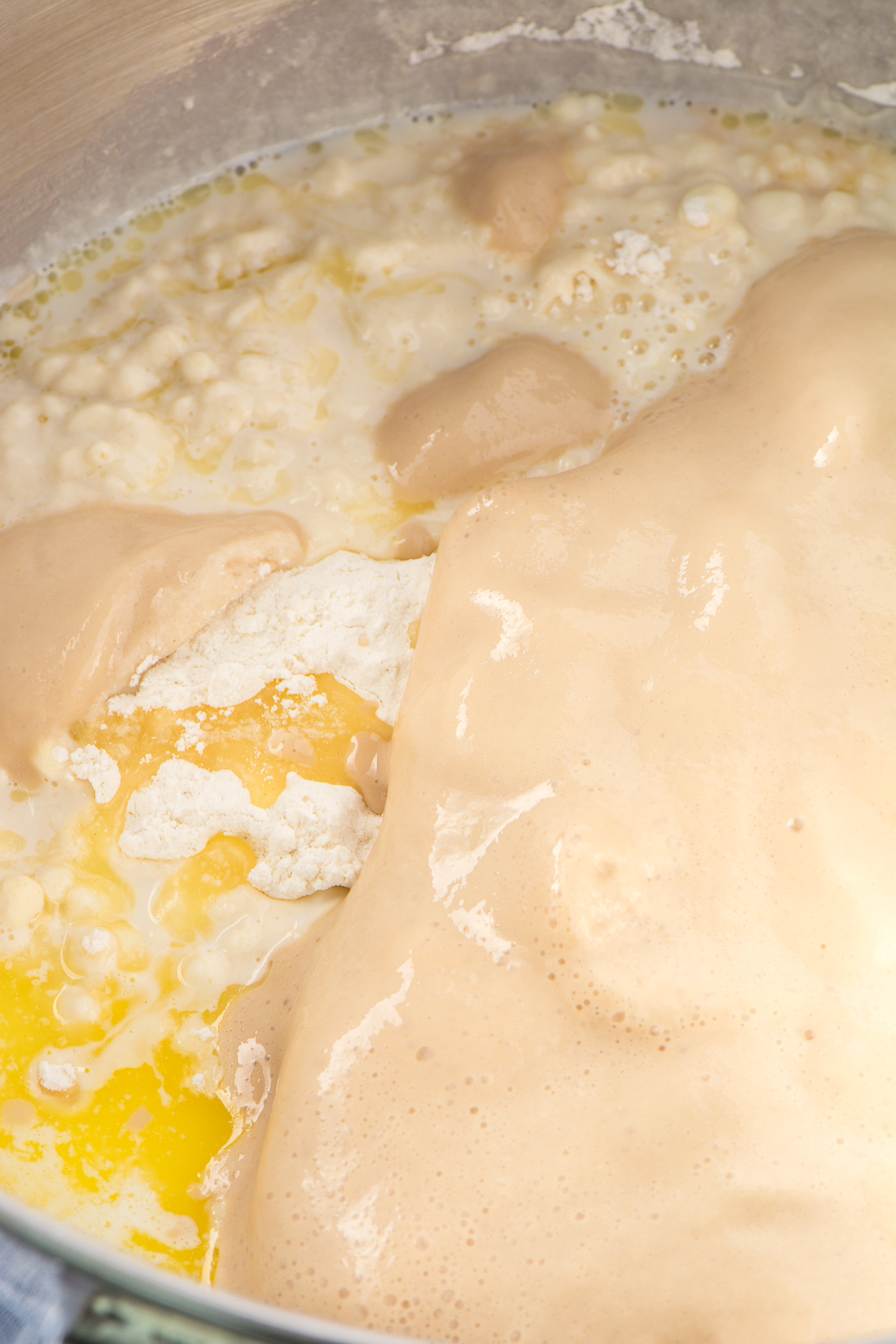 The next step is to mix all of the dry ingredients together in a large mixing bowl. From there, add the melted butter, heated milk and water and stir together. Add the yeast mixture and mix together until dough can be gently pulled off the dough hook attachment to your stand mixer without feeling wet and overly sticky to the touch.
If the dough is too sticky and feels wet, add a little bit more flour as you continue to mix the dough together. (If you are using a hand-held mixer, you would probably move over to using your hands at this point as the dough will become thicker and harder to mix.)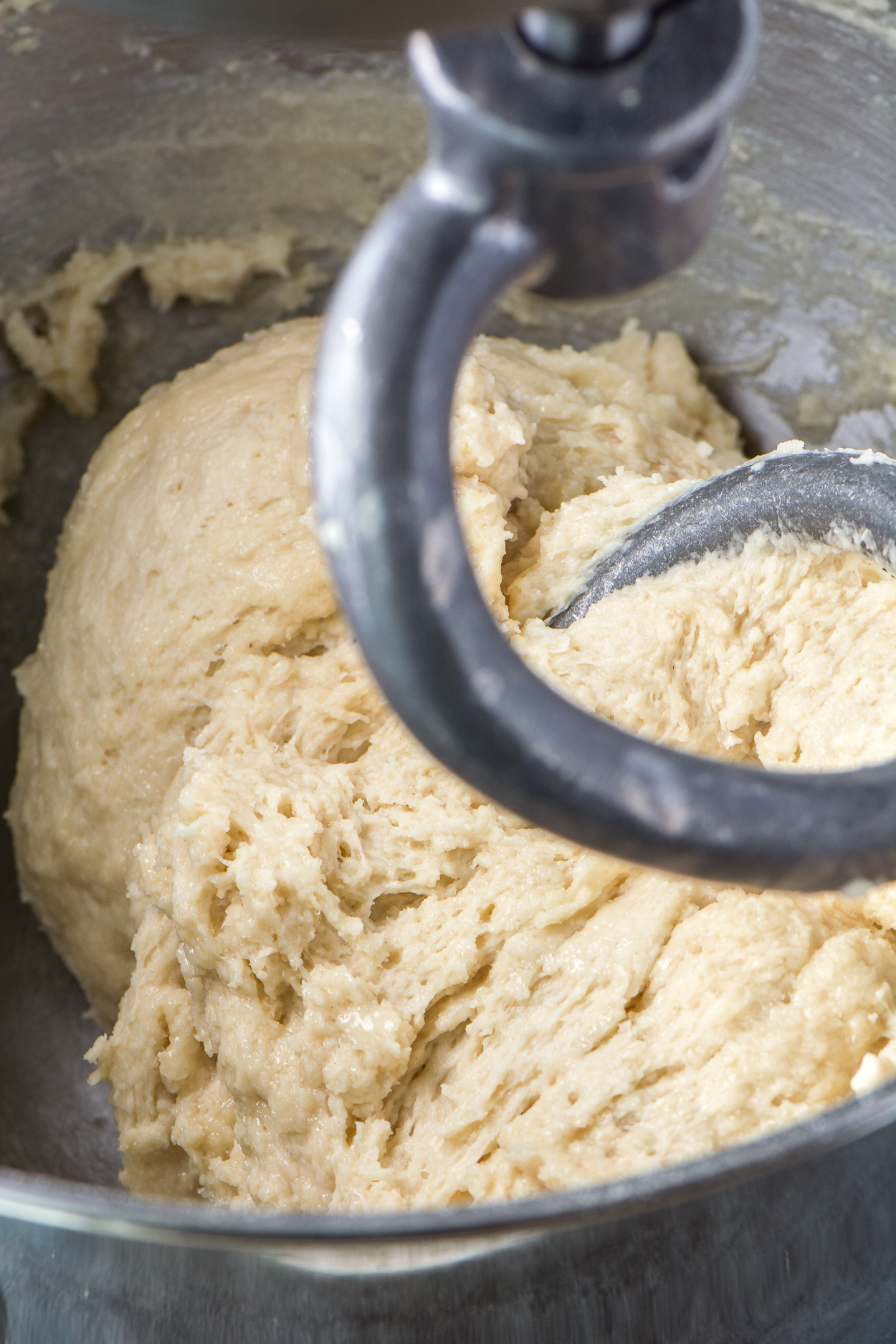 After the dough is mixed well and no longer sticky, remove dough ball from the stand mixer. Using your hands, knead the dough into a ball and drizzle some oil (I use extra virgin olive oil) over the dough. Place the dough into a medium-sized bowl. Cover with a hand towel and let sit for 20-25 minutes.
Once the dough has set, use your hands to form small, uniformed dough balls and place about two inches apart on a lined cookie sheet. You can also use a 1/3 measuring cup to scoop out uniform sized dough balls. Let the dough balls sit for an additional 15 minutes before placing in a 350º degrees oven for 12-15 minutes or until golden brown.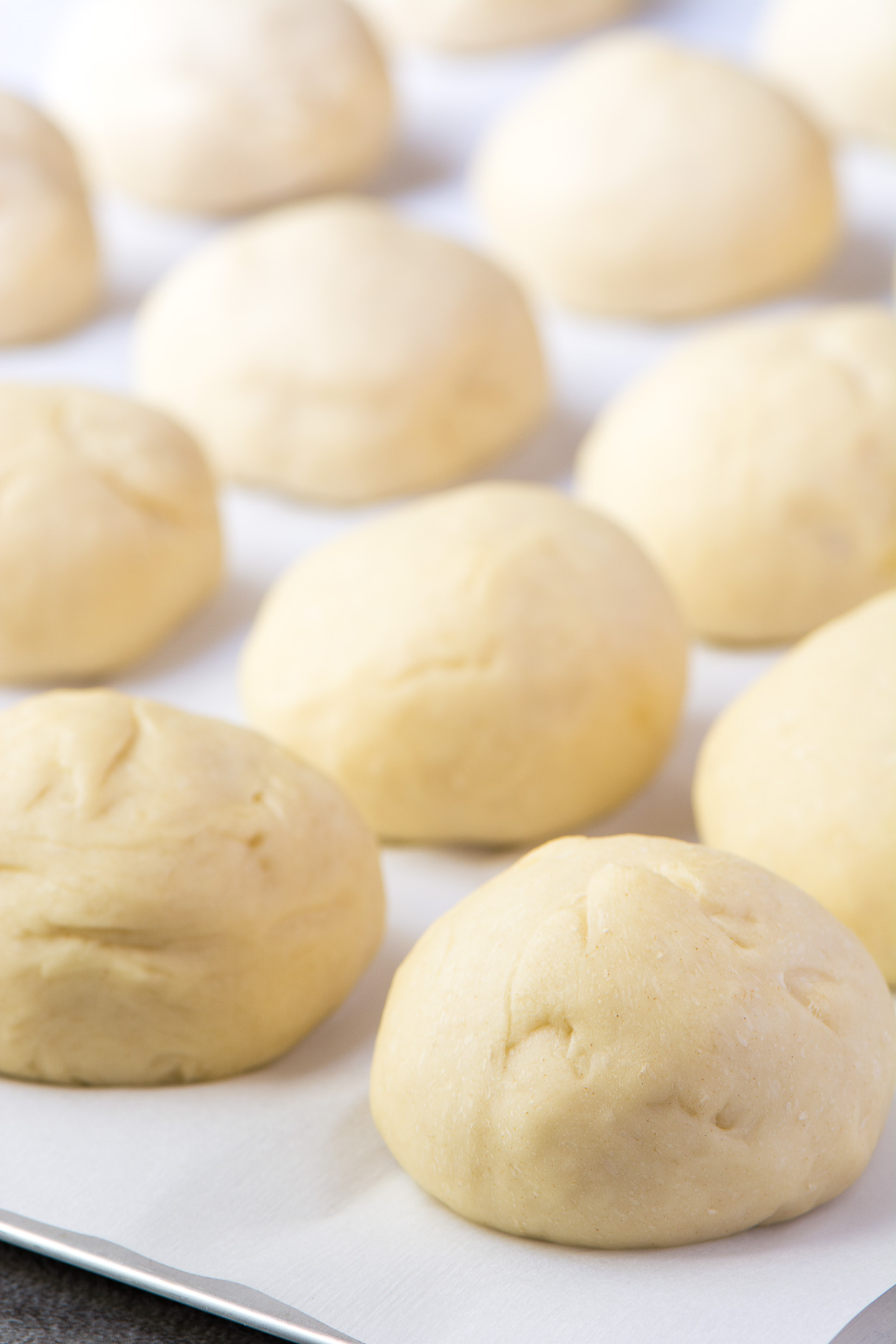 This recipe produces 24-26 dinner rolls, which means there is plenty to go around. Freeze leftovers by simply place them in a gallon sized freezer bag and store them in the freezer. When you are ready to have some, microwave them for about 60 seconds.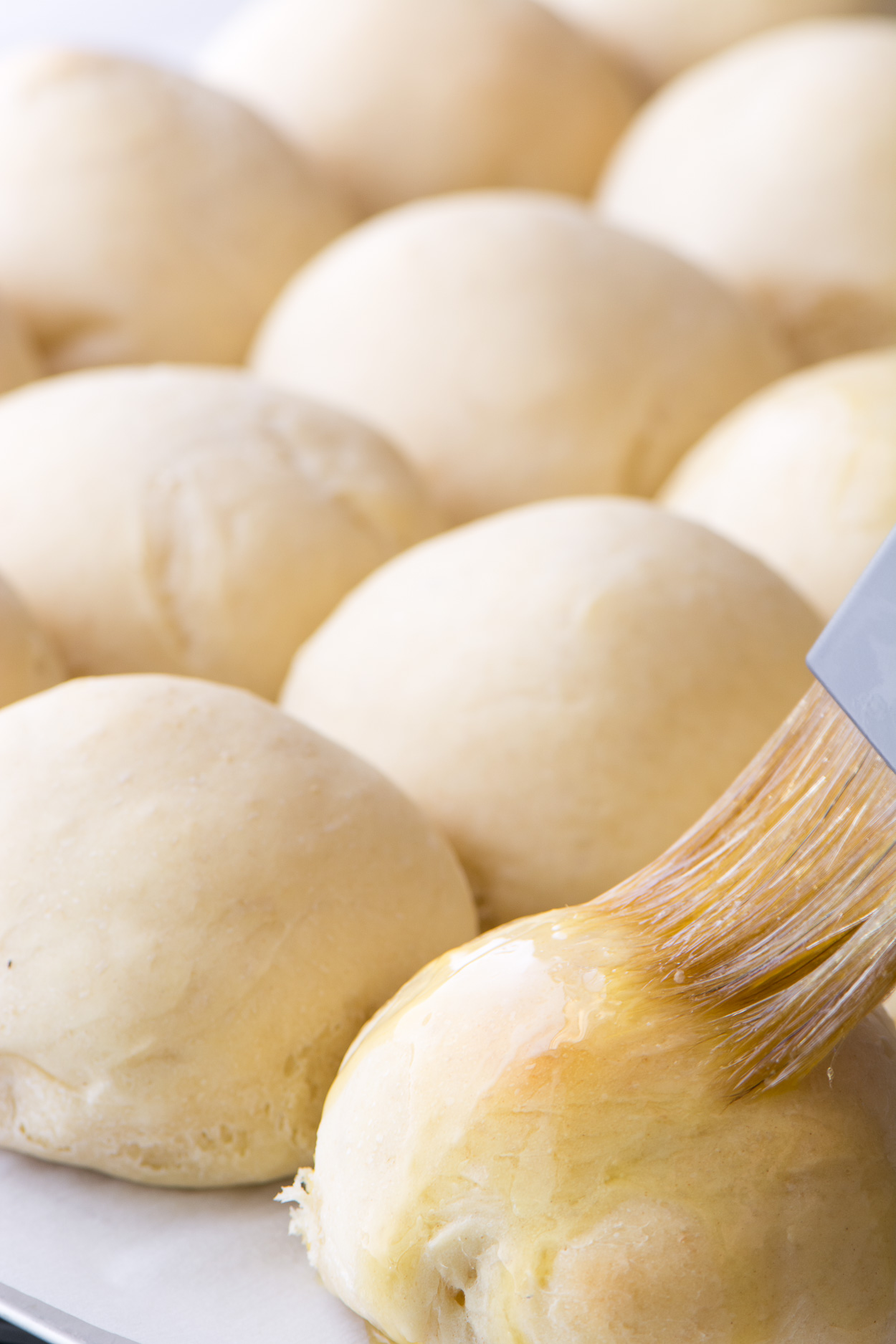 Here are some other creative ways to enhance and enjoy these one hour dinner rolls.
Pretzel Rolls Using an egg wash (by beating an egg together), brush the tops of the dinner rolls and add a dash of coarse salt before baking them. It gives them a pretzel-like texture.
Cinnamon Buns Top cooked dinner rolls with melted butter, cinnamon and sugar. Pour cream cheese icing or cinnamon roll icing on them and eat with a fork or by hand. They taste just like cinnamon buns.
Alternative to Pasta When I am trying to eat low carb, (stick with me here, because at first this may not make sense), I will use a homemade dinner roll to dip into my spaghetti sauce instead of using pasta. For some reason, I can not eat pasta and not gain 3 lbs. overnight, but I can eat 3-4 dinner rolls and still loose weight. I know that has to do with the pasta itself, but you would think it would have the same affect with a dinner roll/anything with bread. I do believe your mileage may vary on this one as all body types are different, but I think made from scratch items not having added preservatives, extra sodium and additives plays a role in this.
Deli Sandwiches Slice a dinner roll in half and add sliced ham and Provolone cheese. Heat in the microwave for 20 seconds and enjoy.
Breakfast Meals Make bacon, egg and cheese breakfast sandwiches. They are such a nice switch up from your normal go-to sandwich bread.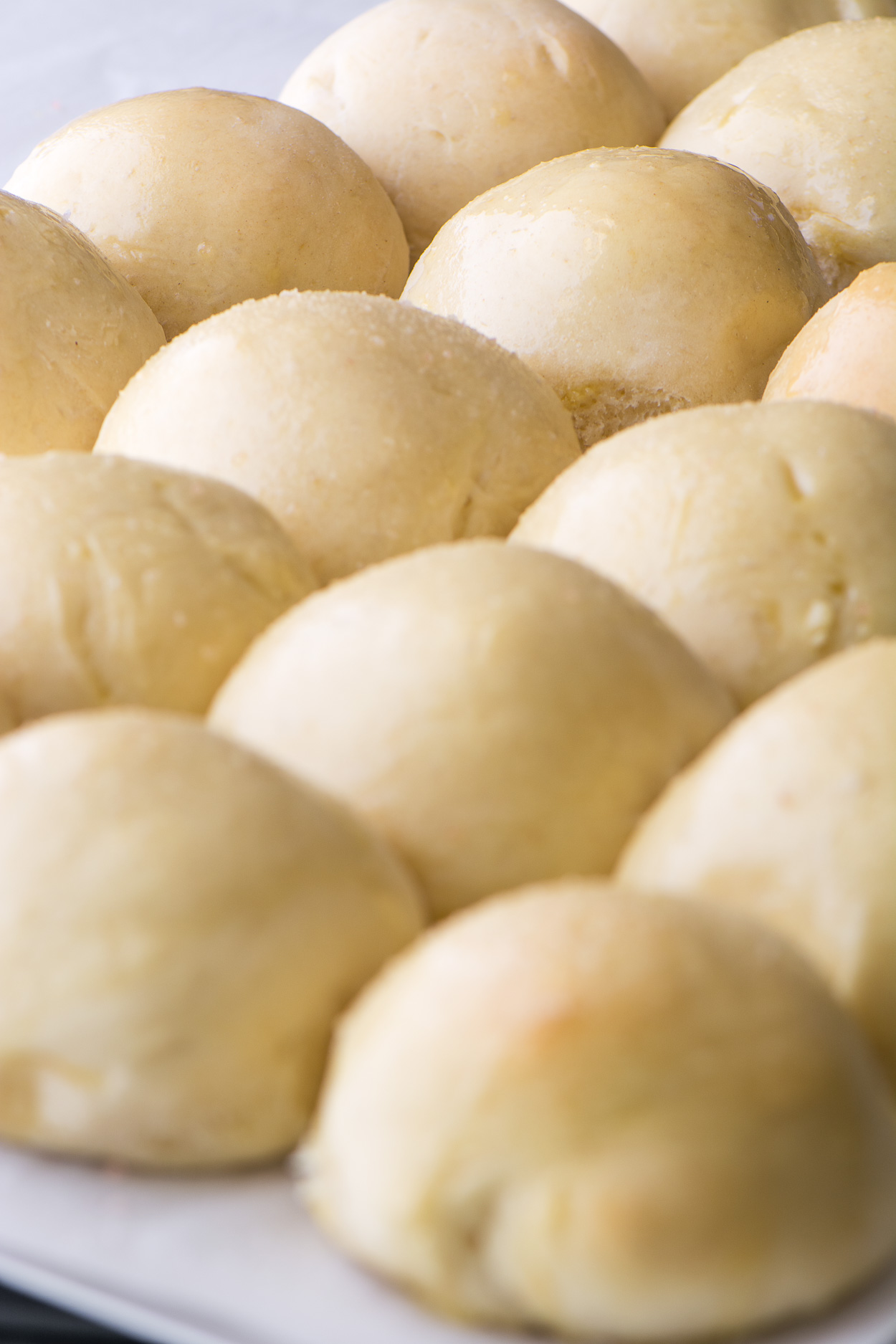 *THIS RECIPE IS PART OF THE COOKING FROM SCRATCH SERIES*
If you follow the cooking from scratch series I write about, this recipe is included in that series. What that means is along with the recipe, I will provide a break down of the cost of ingredients for that particular recipe. I will include and compare that price to a popular store-bought product that is similar.
This is merely for your convenience, but this is nice if you are working with a food budget, or are curious whether or not it would be cost effective to cook from scratch. From there, you can determine if it's worth making that item from scratch or not. (Please note that prices are subject to change at any given time and prices also will vary by region.)
If you want to check out other recipes in this series, simply click on the cooking from scratch series link or type in 'cooking from scratch' into the search bar at the top of the blog.
COST BREAKDOWN
4-5 cups flour –  A 5 lb. bag of flour is .99 cents.  (5 cups is .27 cents)
1/3 cup of sugar – A 5 lb. bag of sugar is $1.99. (.06 cents)
1 1/2 tablespoons of yeast – $4.39 for 2 lbs  (.07 cents)
1 teaspoon of salt – .098 for 4 lbs.  (less than .01 cent)
1 cup of milk –  Gallon of milk is $2.79. (.17 cents)
1/2 cup of water – (less than .01 cent)
1/4 cup of butter – A pound of butter is $1.82.  (.23 cents)
Ingredients cost $.81 cents. However, this recipe makes approximately 24-26 medium/large rolls. There was more than enough to serve half the rolls with dinner and freeze the other half for a future meal. Therefore, total cost of ingredients is .41 cents.
Total cost for ingredients is .41 cents.
Store Bought – Ms. Schuburts Dinner Rolls – two packs $7.98 / .50 each
Made from scratch – One Hour Dinner Rolls  .81 cents / .03 each
WINNER – Made From Scratch
Total Savings of 94%
Monthly/Yearly Scenario
If you bought two packs of dinner rolls a month, you would save $7.52 a month or $90.24 a year.
*This price comparison is for estimate purposes only. Your costs may vary depending on family size, nutritional needs, regional pricing, and so on.  
*This post has been updated as of October 2017 with new text and photos.
Perfect One Hour Dinner Rolls
Ingredients:
4-5 cups flour
1/3 cup of sugar
1 1/2 tablespoons of yeast
1 teaspoon salt
1 cup of milk
1/2 cup of water
1/4 cup of butter
Directions:
Using a large mixing bowl, add 4 and 1/2 cups of flour, sugar, yeast and salt together
Heat milk, water and butter until very warm (120-130 degrees). Add liquid ingredients with the dry ingredients and mix with wisk or spoon.
Knead together until a stiff ball forms. Add more flour if needed. Knead dough with your hands on a floured surface and form a ball.
Place in a greased bowl. Let rise for 15 minutes.
Roll small dough balls with your hands and place on cookie sheet and let rise for 15 minutes.
Bake at 350 degrees for 12-15 minutes or until golden brown.
Brush tops of dinner rolls with melted butter. Add a dash of coarse salt to tops of dinner rolls.
To freeze, place rolls in gallon-sized freezer bag.