Homemade Taco Seasoning
This 2 minute homemade taco seasoning recipe is full of flavor and uses simple, common household seasonings that are perfect for your next Mexican dish.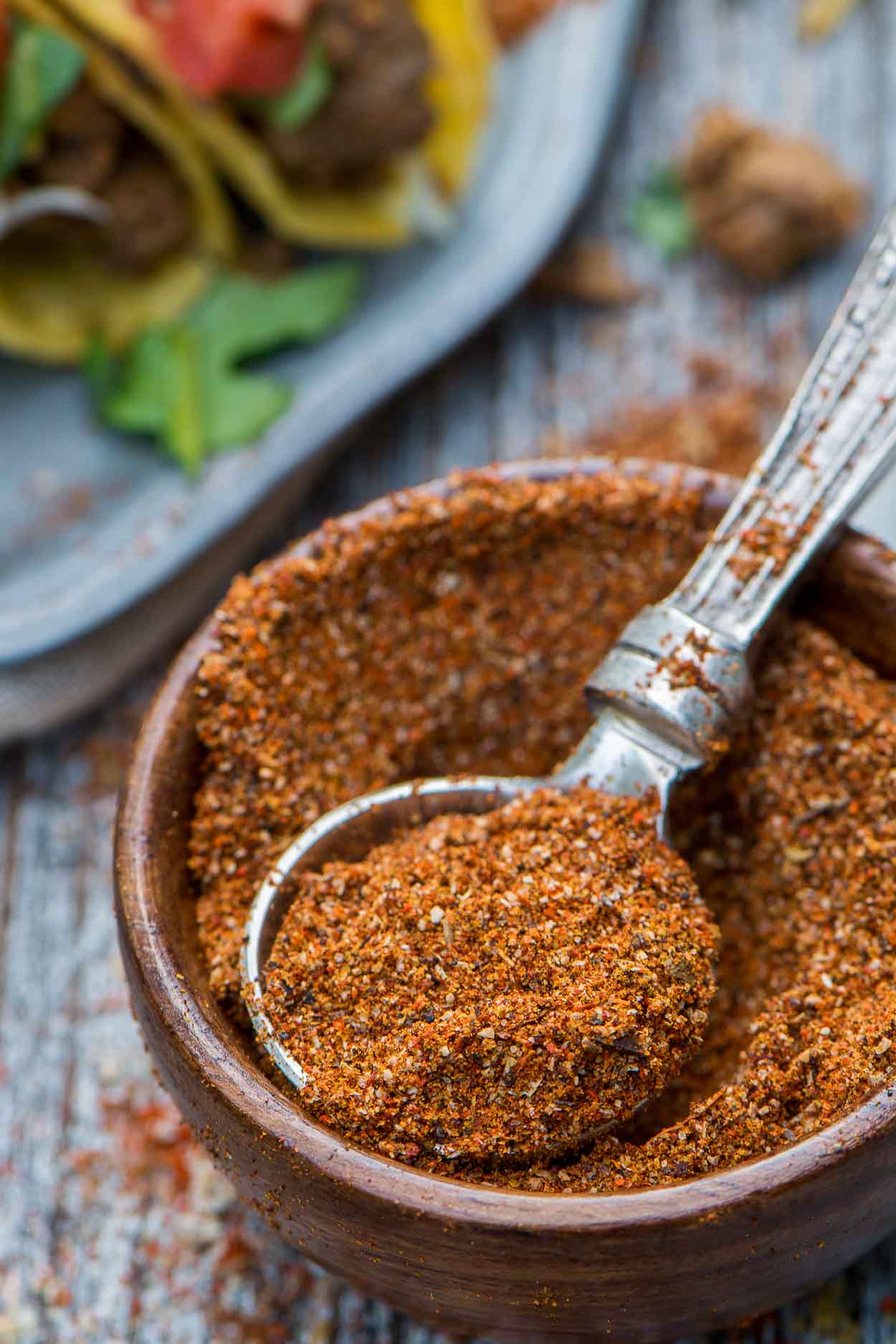 Whether it's tacos, fajitas, nachos or cheesy beef and bean burritos, our family loves meals full of Mexican flavor. We eat some sort of Mexican dish at least once a week, and leftovers don't last long.
This is one reason why we love using our own homemade taco seasoning. It's fully customizable. We can spice it up on nights when just the grown ups are eating or prepare it in a kid-friendly way for the whole family to enjoy. You can add more salt or kick up the heat with some cayenne and/or crushed red peppers. We also like adding tumeric to the recipe as an added health benefit.
To keep cooking as simple as possible, make taco seasoning in bulk and store in a clear glass mason jar and place in the cabinet with the rest of your spices.  You can also use leftover seasoning jars. I do the often with McCormick's glass seasoning jars and just use a Sharpie to label it. When you are ready to make a Mexican dish, simply pull the taco seasoning out of the cabinet and it's one less step needed for cooking dinner that night.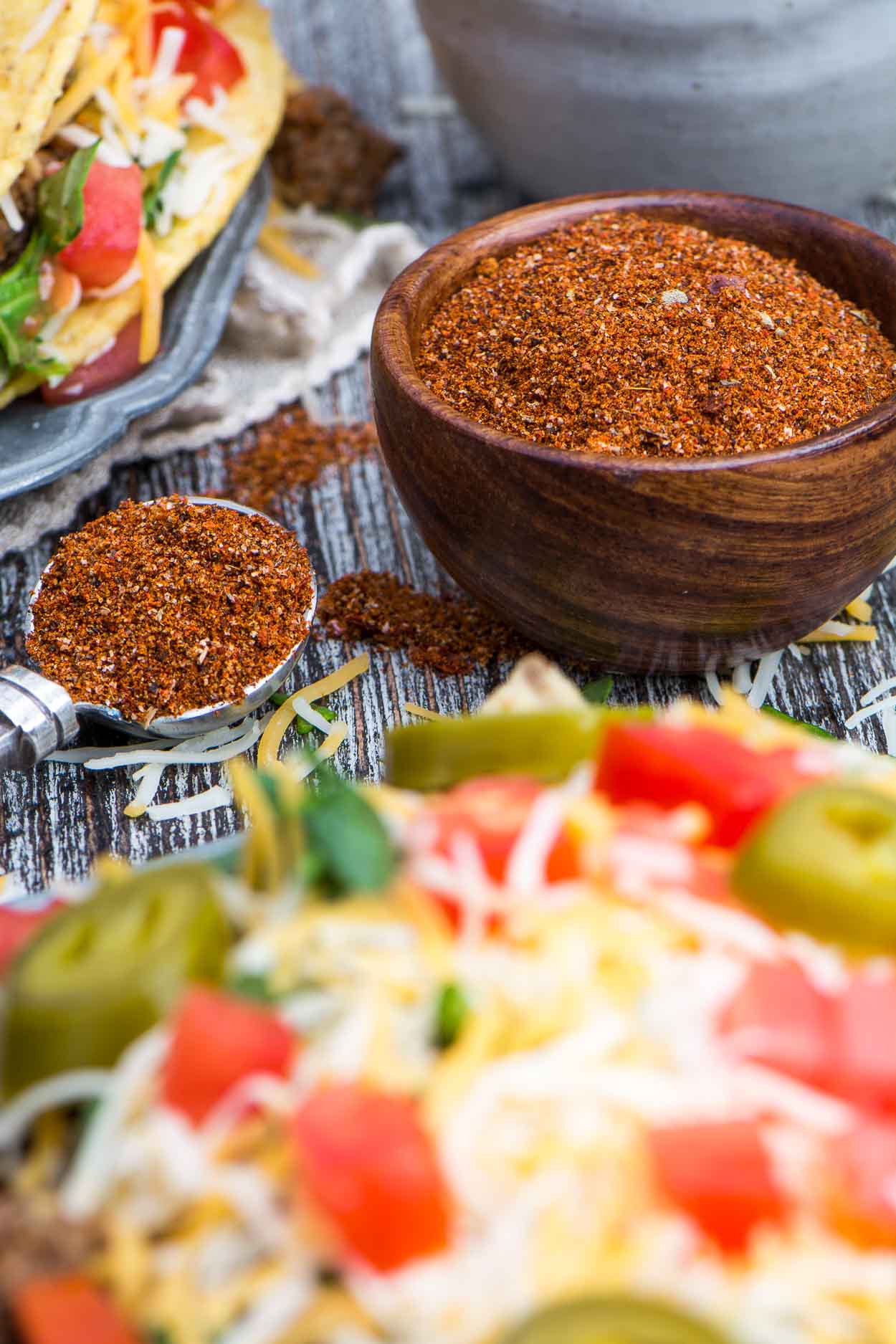 Make a single batch at first and see how you like it. From there, I would recommend making a large batch of it to have on hand whenever you need it. Make sure to store the taco seasoning in a cool, dry place for up to six months. However, it probably will not last that long.
If you are looking to 'eat clean', this recipe is gluten free, paleo friendly (minus the cornstarch), and has no artificial preservatives or colors.
Homemade taco seasoning is also cheaper to make.  For those striving for a more simple life, it is one less item to remember to buy when working on meal planning and grocery shopping.
To make the tacos, add 2-3 tablespoons of taco seasoning per 1 lb. of cooked meat. Mix the taco seasoning well into the meat mixture. Add 1/2 cup of water and mix together. Let the taco meat mixture simmer and serve when ready. If you want to thicken the mixture, add 1-2 tablespoons of corn starch. This isn't typically needed for taco meat, but rather for taco soups, casseroles, etc.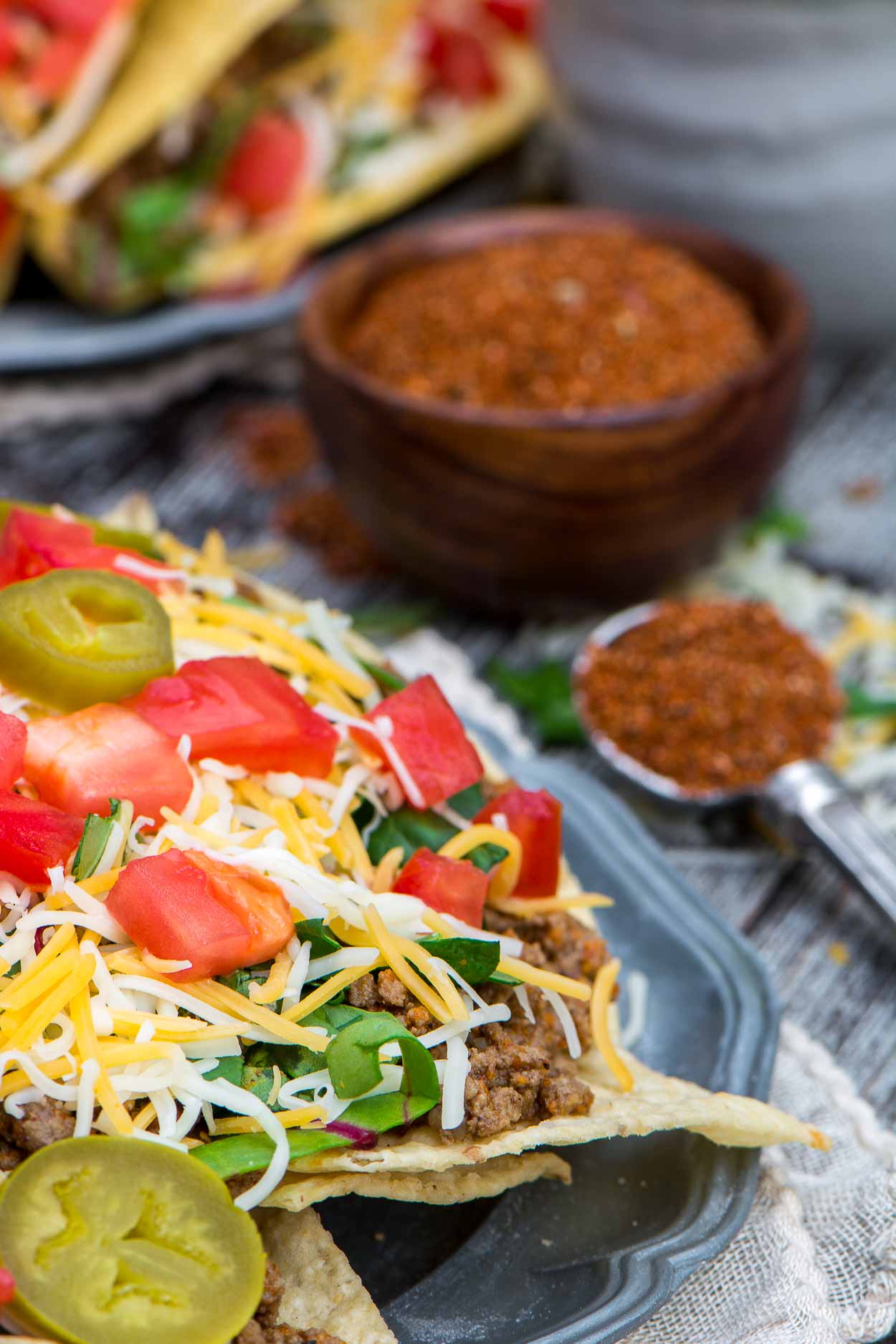 Use this universal for other dishes such as taco seasoning recipe for mini taco cups, taco salad, casseroles, Mexican pizza, seven layer dips, taco dips, quesadillas, enchiladas and more.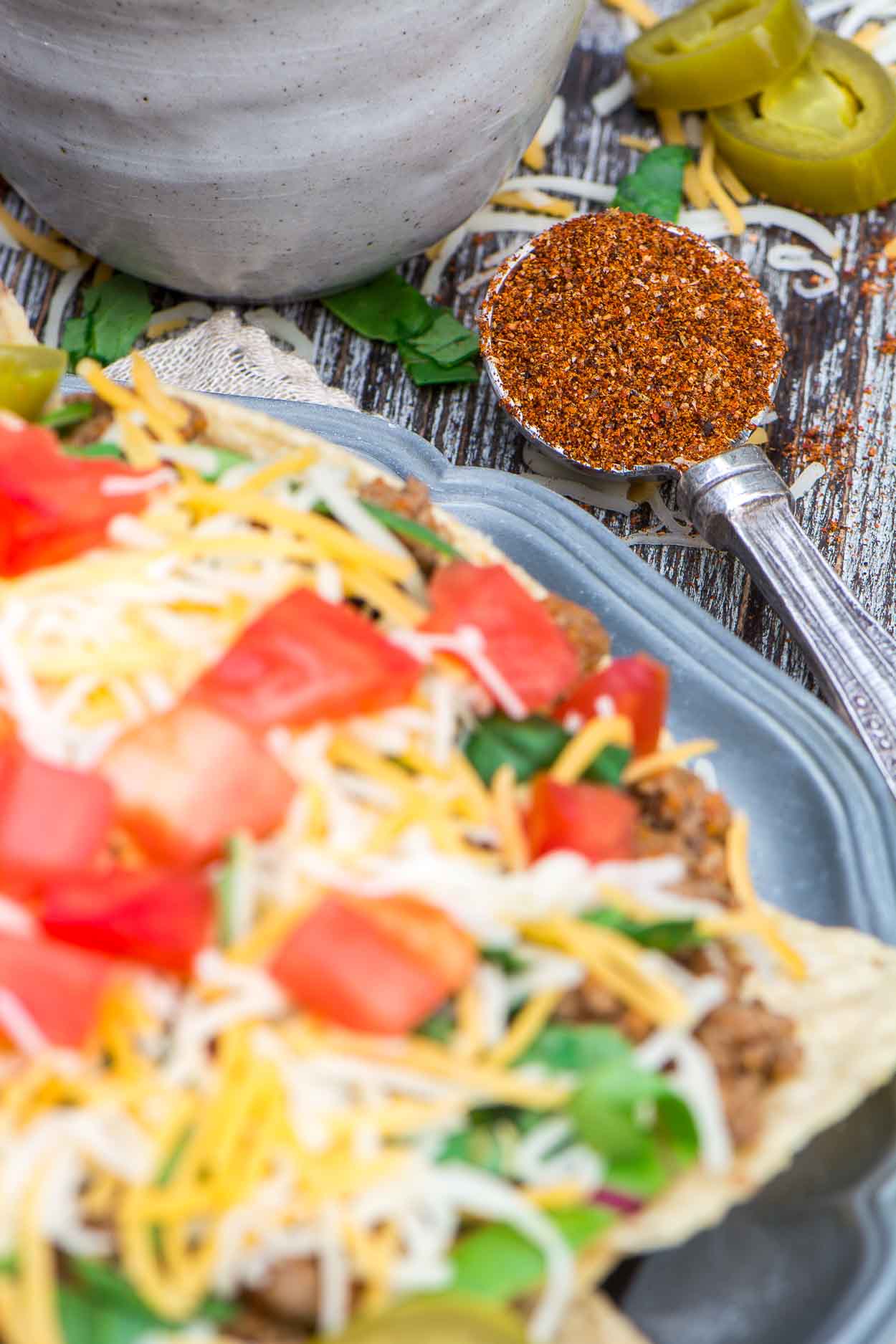 *THIS RECIPE IS PART OF THE COOKING FROM SCRATCH SERIES*
If you follow the cooking from scratch series I write about, this recipe is included in that series. What that means is along with the recipe, I will provide a break down of the cost of ingredients for that particular recipe. I will include and compare that price to a popular store-bought product that is similar.
This is merely for your convenience, but this is nice if you are working with a food budget, or are curious whether or not it would be cost effective to cook from scratch. From there, you can determine if it's worth making that item from scratch or not. (Please note that prices are subject to change at any given time and prices also will vary by region.)
If you want to check out other recipes in this series, simply click on the cooking from scratch series link or type in 'cooking from scratch' into the search bar at the top of the blog.
COST BREAKDOWN
1 tablespoon chili powder  (.082 cents)
1/4 teaspoon garlic powder (.007 cents)
1/4 teaspoon onion powder (.005 cents)
1/4 teaspoon oregano (.005 cents)
1 teaspoon salt (less than .01)
1/2 teaspoon paprika (.016 cents)
1 1/2 teaspoon ground cumin (.096 cents)
1/4 teaspoon crushed red peppers – I omitted this ingredient
1 teaspoon black pepper (.034)
Total cost for ingredients is . 25 cents.
Store Bought – Taco Seasoning Mix .99 cents
Made from scratch – Homemade Taco Seasoning .25 cents
WINNER – Made From Scratch
Total Savings of 75%
Money Saved
.74 cents
Monthly/Yearly Scenario
If you cooked any type of mexican dish that uses taco seasoning packets just three times in a month, you would save $2.25 a month or $27 per year.
* This price comparison is for estimate purposes only. Your costs may vary depending on family size, nutritional needs, regional pricing and so on.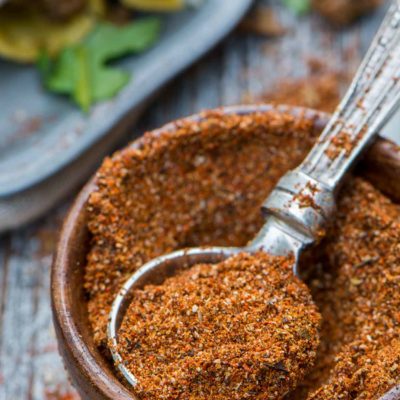 Homemade Taco Seasoning
Ingredients:
1 tablespoon chili powder  

1/4 teaspoon garlic powder 

1/4 teaspoon onion powder 

1/4 teaspoon oregano
1/2 teaspoon paprika 

1 1/2 teaspoon ground cumin
1 teaspoon black pepper
1/4 teaspoon salt
1/4 teaspoon crushed red pepper (optional)
1/2 teaspoon turmeric (optional)
Directions:
Add all ingredients to a bowl. Mix together. Store in container until ready to use. Use 2-3 tablespoons per 1 lb. of hamburger meat.