Maryland Crab Cakes
Maryland crab cakes have lump crab meat, fresh lemon juice and Old Bay seasoning. They are broiled instead of fried for a healthier alternative to this seafood favorite.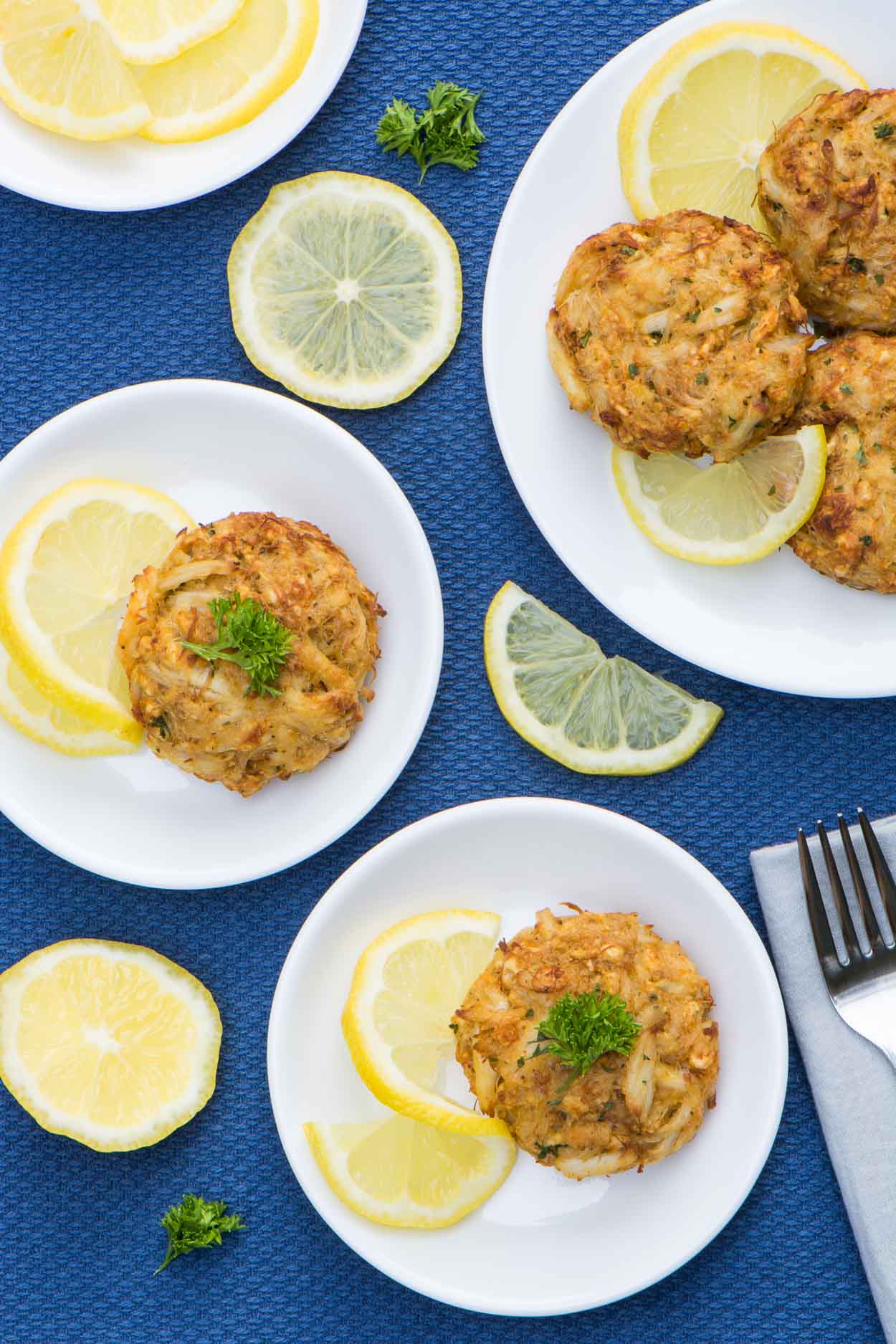 I am not a huge seafood or sushi lover. As a matter of fact, I hate sushi. I tried it once on a date years ago and spit it out into my napkin in the middle of an upscale restaurant. I make no apologizes about it. I just couldn't do it. I am the same way with most seafood. I don't eat mussels, oysters or clams, and I do not like fish.
I do, on the other hand, like shrimp and crab legs. I know. That's weird, right?
I can eat shrimp anytime, but I have to be in the mood for crab meat. I think it's because it has a more fishy taste than shrimp does. I used to love crab legs, but let's be honest. They are messy, and they take too long to crack. When I do get a craving for something with crab meat, I tend to lean towards two dishes; crab dip and crab cakes.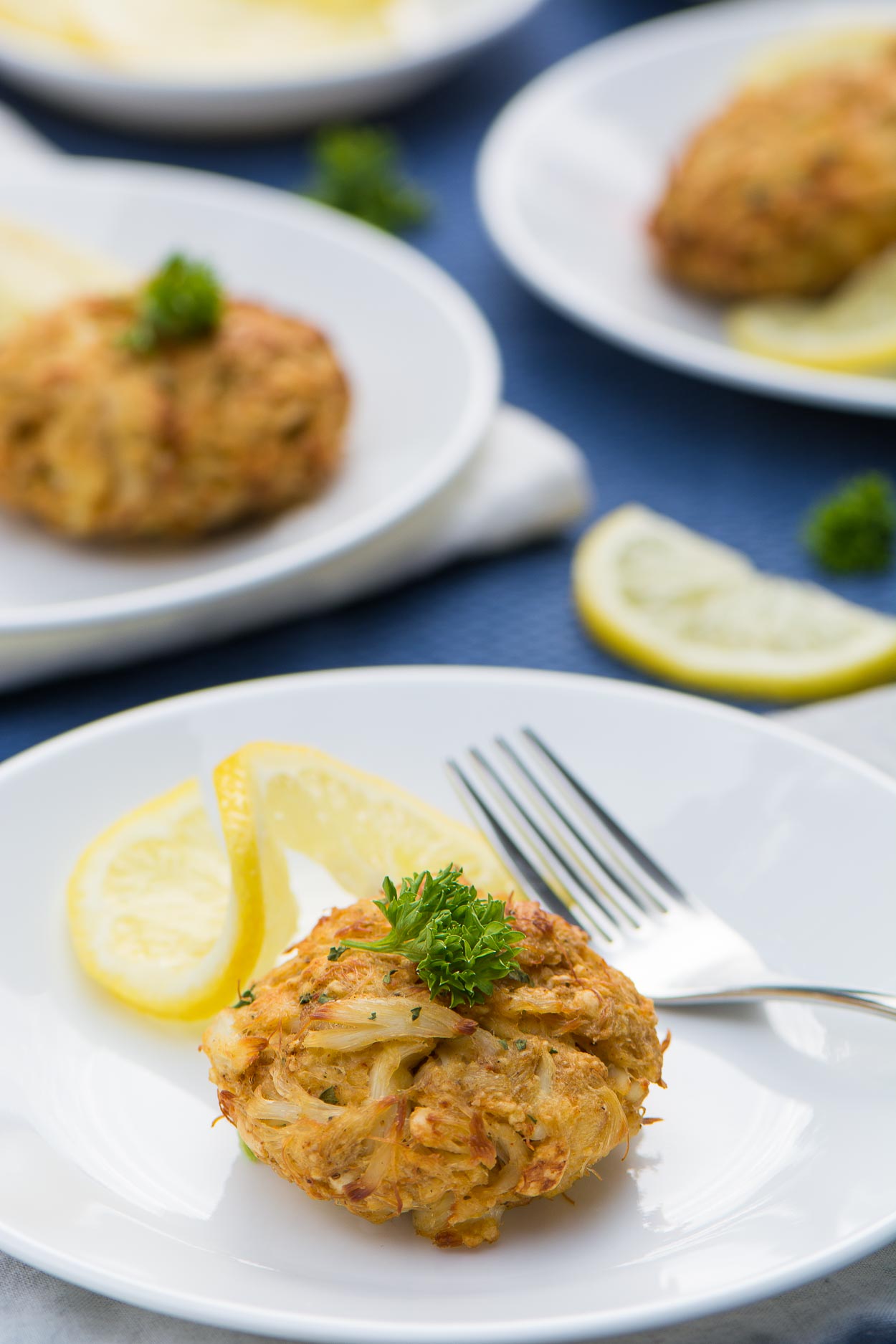 Two crab cakes sprinkled with Old Bay seasoning and some melted butter, and I am all set. No tarter sauce, remoulade, chipotle mayonnaise or horseradish. I know that sounds weird, but I have never liked the flavor of any of them.
A couple of times a year, I will purchase one pound of lump crab meat at the grocery store. I split the amount into halves and make a spicy crab dip with the first half and crab cakes with the second half.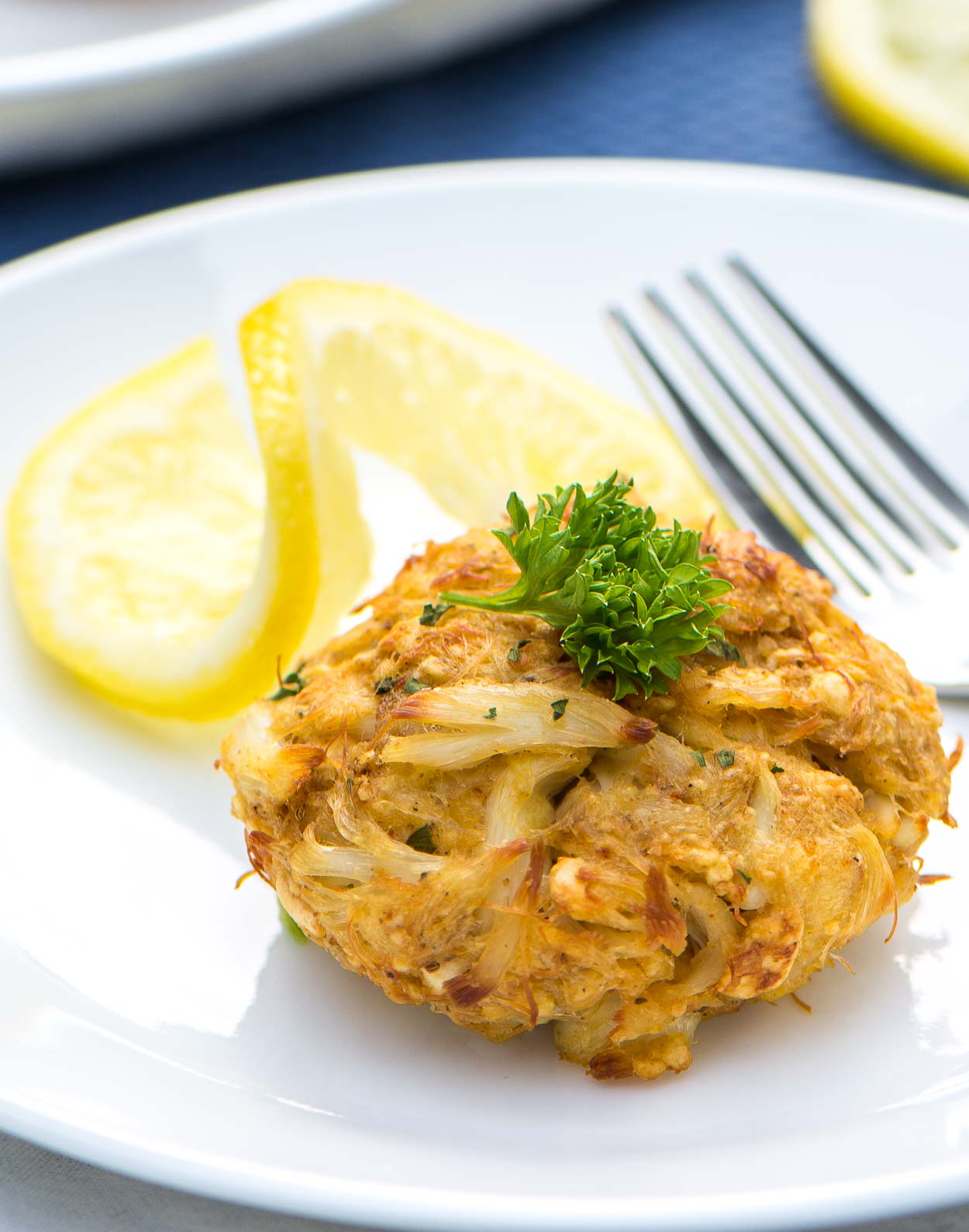 It turns out that only two other people in family will eat them with me, my son and one of my daughters. That works out well because the recipe I make ends up making 5-6 crab cakes. It's a perfect serving for each of us to enjoy a couple and none go to waste.
If either of them are not in the mood for crab cakes, I simply put them in an air-tight freezer bag and place them in the freezer for another time. I simply reheat them on a piece of foil in the oven, drizzle some melted butter and Old Bay seasoning on them, and they are perfection once again. Except this time, clean up is as simple as tossing the foil and washing a fork.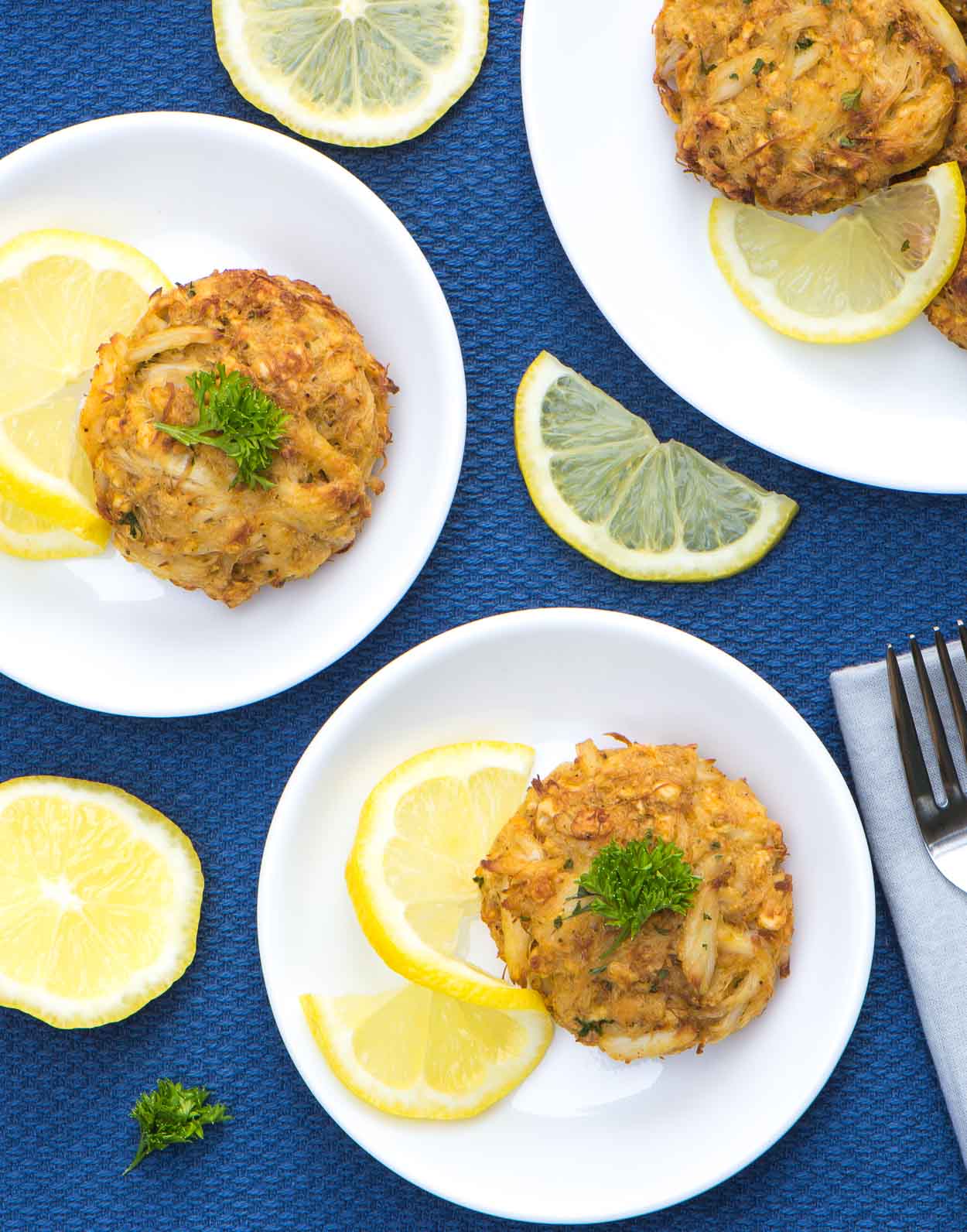 I prefer crab cakes that are not full of complete lumps of crab meat because the crab cake seems to not hold its shape as well. When prepping the mixture, I place half of crab meat into the mixing bowl and break the other half of the lump crab meat down a little bit with my fingers. That way, each crab cake will have a good mix of lump and shredded crab meat. I tend to be more liberal when adding the Old Bay seasoning because I like tasting the flavor of Old Bay with each bite.
I have made this with and without lemon juice. I can't really tell a difference, but if I have lemon juice, I use it in the recipe. If not, I don't worry about it.
I made these today alongside my husband as he smoked some baby back ribs and barbecue chicken on the grill. We hung out on the deck, under a patio umbrella with a fan turned on high. We watched the kids play in the pool while our three labs ran around the backyard, chasing and barking at each other, playing in the background.
It was a great summer day to slow down and enjoy life for a while, but it was hot. Humid and hot.
Happy 4th of July!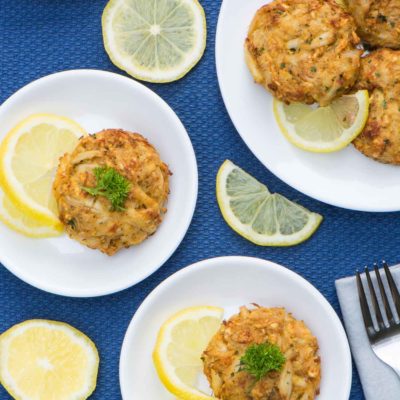 Maryland Crab Cakes
Ingredients:
1/2 teaspoon parsley
1/2 teaspoon lemon juice
3/4 teaspoon dry mustard
1 teaspoon Old Bay seasoning
1 teaspoon Worcestershire sauce
1 tablespoon mayonaise
1 large egg
1/2 cup saltine crumbs
1/2 pound lump crab meat, drained
lemon slices for garnish
Directions:
In a medium sized bowl, add parsley, lemon juice, dry mustard, Old Bay seasoning and Worcestershire sauce.
Add mayonnaise and whisked egg. Mix well together.
Add saltine crumbs and lump crab meat. Mix well together with hands.
Using a 1/3 measuring cup, scoop out and form into ball with hands.
Place on parchment lined cookie sheet. Place in refrigerator for 30 minutes.
Broil for 10-20 minutes, flipping crab cake over half way through to brown bottom half.
Serve with lemon wedge and parsley as garnish.