No-Bake Chocolate Oat Cookies
You are going to love these no-bake chocolate oat cookies because you only need 7 simple ingredients and they take just 15 minutes to make.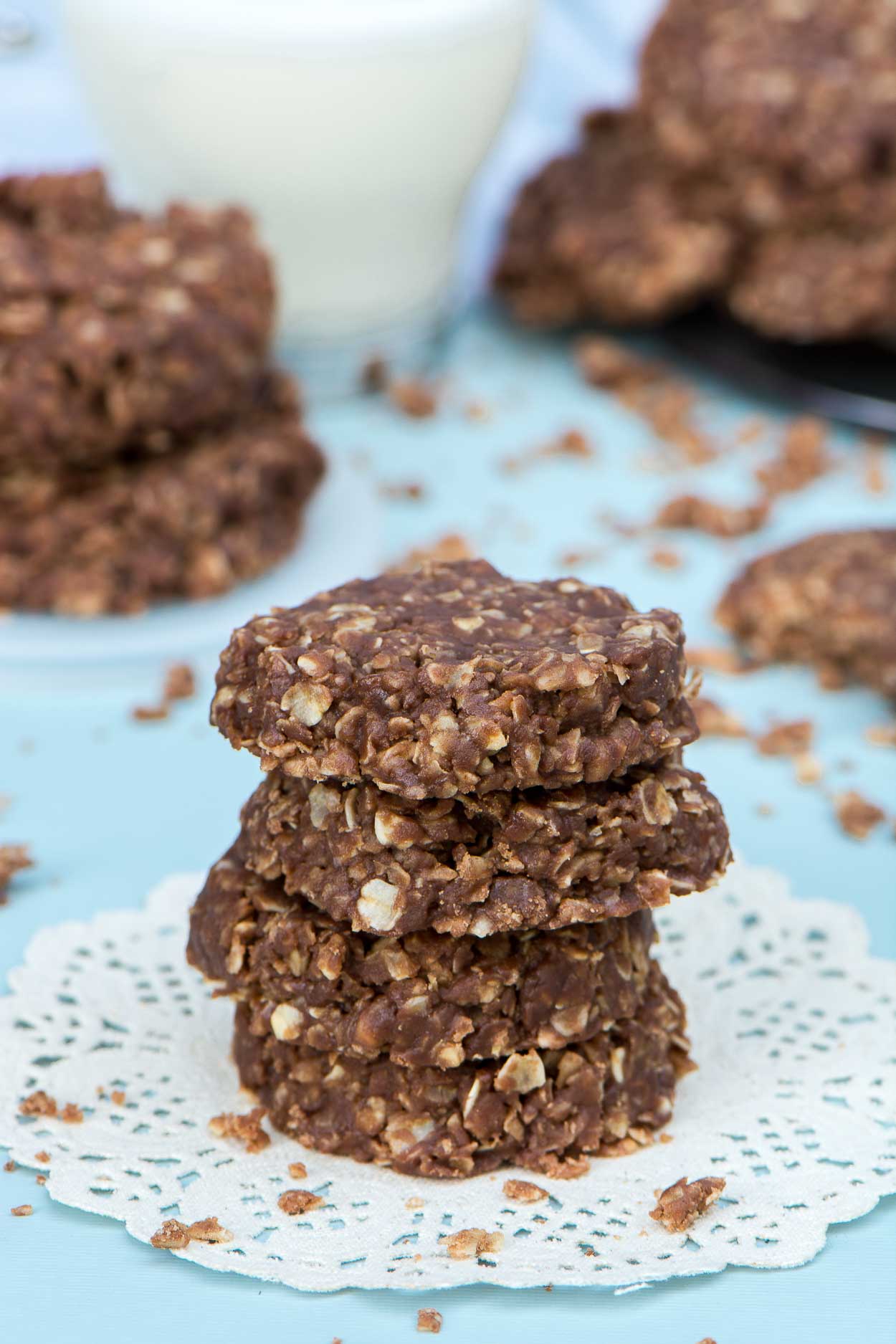 Shit balls, poop balls, reindeer poop, chocolate oat cookies, no-bake chocolate oat cookies; these decadent, can't-stop-at-just-one chocolate oat treats have been around for decades and are called various names, but the end result is the same.
A rich chocolate and peanut butter oat dessert with vanilla infused deliciousness.  When you bite into one, your taste buds go on a sweet safari ride that glides from each flavor element to the next. Chocolatey cocoa to crunchy oats, the slightest touch of creamy peanut butter and a hint of vanilla. I mean, what's not to love?
For real life.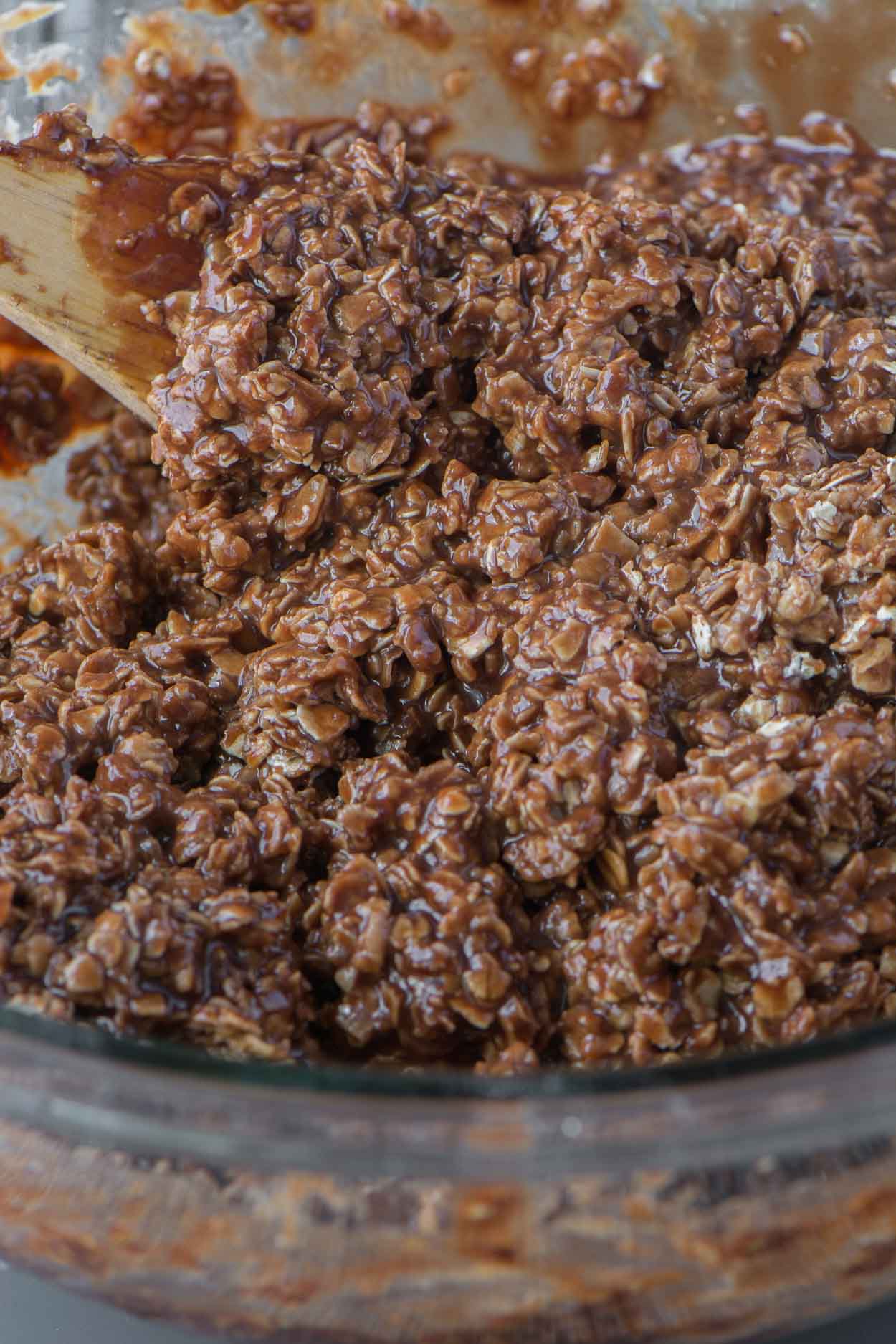 My children go nuts when they see me baking these. I can't blame them. More times than not, I end up with a tummy ache by the time I finish scooping the last of the batter out of the bowl and onto parchment paper. I have come to the conclusion that I simply don't have the will power to 'just say no' to these.
I have made peace with this.
Do you see all the loose crumbs around each of the cookies? They are a bit of a crumbly sensation as you scoop them onto the parchment paper. But that's ok. We just tell the OCD side of us that they are little nibblets aka taste test pieces for the kids, or for yourself, to nibble on as you finish scooping the batter onto your lined cookie sheet. Therefore, we tell our OCD that we have to turn all systems off for about 10 minutes and to overlook this unsightly, but beautiful little mess.
Somehow, it works.
Here is the recipe for these easy, no fuss and no-bake chocolate oat cookies. They take about 15 minutes to make. I'm warning you, they are addicting.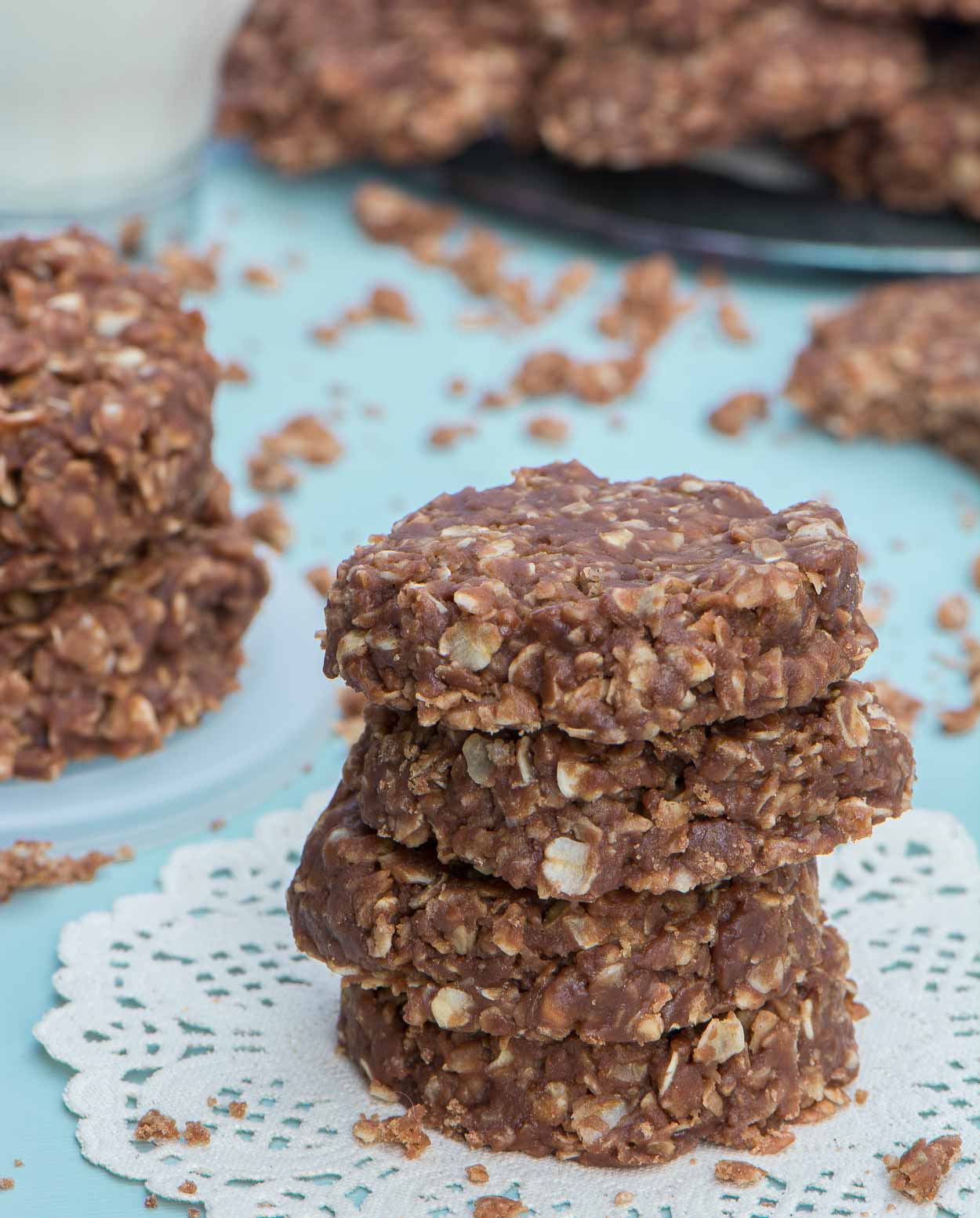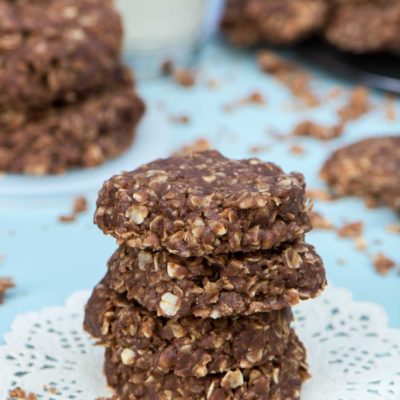 No-Bake Chocolate Oat Cookies
Ingredients:
3 1/2 cups oats
1/2 cup peanut butter
4 tablespoons cocoa
1/2 cup butter
1/2 cup milk
2 cups sugar
2 teaspoons vanilla extract
Directions:
In a large mixing bowl, add oats and peanut butter. Set to side.
In a medium size sauce pan, add butter, sugar, cocoa powder and milk. Stir together. Cook over medium/high heat, stirring occasionally. Bring to a boil.
Leave mixture boil for one full minute. Do not stir.
Remove from heat. Stir mixture together. Add vanilla.
Add to wet mixture to dry ingredients. Stir together.
Stir together. Using a mini ice cream scoop or large tablespoon, spoon mixture one at a time onto wax or parchment paper.
Cool for about 15 minutes.
Store in air-tight container for up to one week.