Perfect Chocolate Frosting recipe
Creamy, light and smooth chocolate frosting. Simply yum!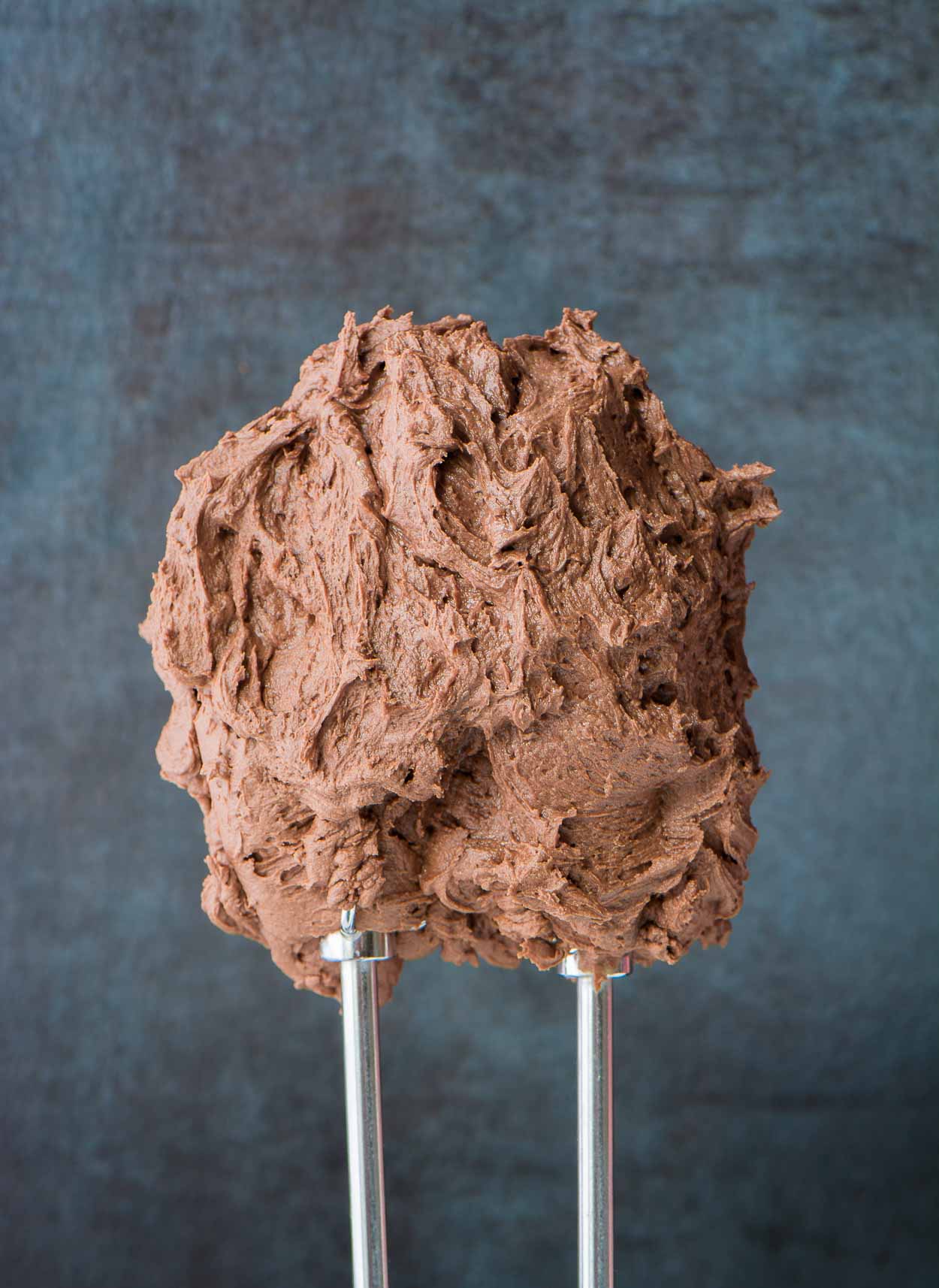 Whenever I make chocolate frosting, (or any frosting, really) my children look at me with widened, hopeful eyes and the cutest smile, and ask to lick one of the whisks or to have the wooden spoon I use to scrape the bowl.
How could I say 'no' to those sweet little faces?
This also goes for my little one who is the house 'vanilla lover'. Dare I admit she told me today that she actually likes this more than my vanilla cupcakes?
Um, what??
She has been sick with sinuses for the past week, so we are just going to assume that this statement was made because she was not feeling really well.
While I historically lean towards being a fellow, 'vanilla lover' myself, I couldn't help but appreciate the light and smooth chocolatey texture this delicious chocolate frosting has to offer.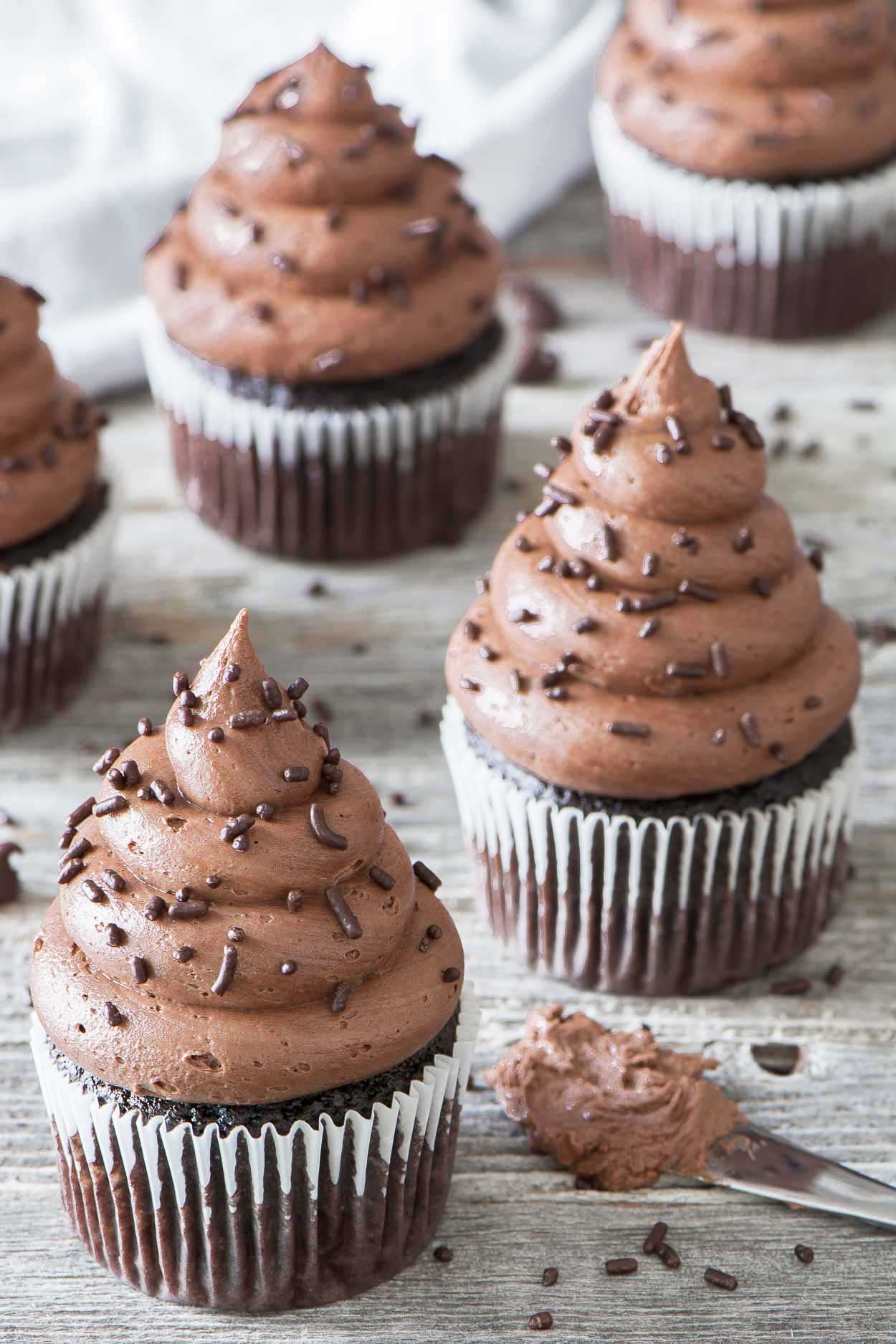 When decorating cupcakes, this chocolate frosting glided smoothly onto the top of each cupcake. For those who decorate cupcakes with piping tips, the chocolate frosting holds its shape well.
If you don't typically decorate cupcakes, what this means is after you pipe your frosting design, whether it's an ice cream type swirl or maybe even rosettes, sometimes the icing does not hold its shape and it starts to collapse. This can feel pretty defeating when you don't want frosting oozing all over the sides of a cupcake.
The frosting color starts out as a light, creamy milk chocolate color. If you let the frosting sit over night, the color depends to a rich, dark cocoa brown color.
I thought that was pretty interesting. I knew that happened with using Wilton coloring for buttercream frosting. For example, red buttercream frosting starts off as a hot pink. It can feel frustrating or even panicky to not get the color results you were hoping for. However, if you let the colored frosting sit overnight, it deepens to a richer, deeper color.
It was fascinating to see that unsweetened cocoa had the same affect.
This chocolate frosting recipe can be stored in an air-tight container in the refrigerator for up to one week. It can also be frozen for up to three months and serves as a delicious frozen treat with just the scoop of a spoon.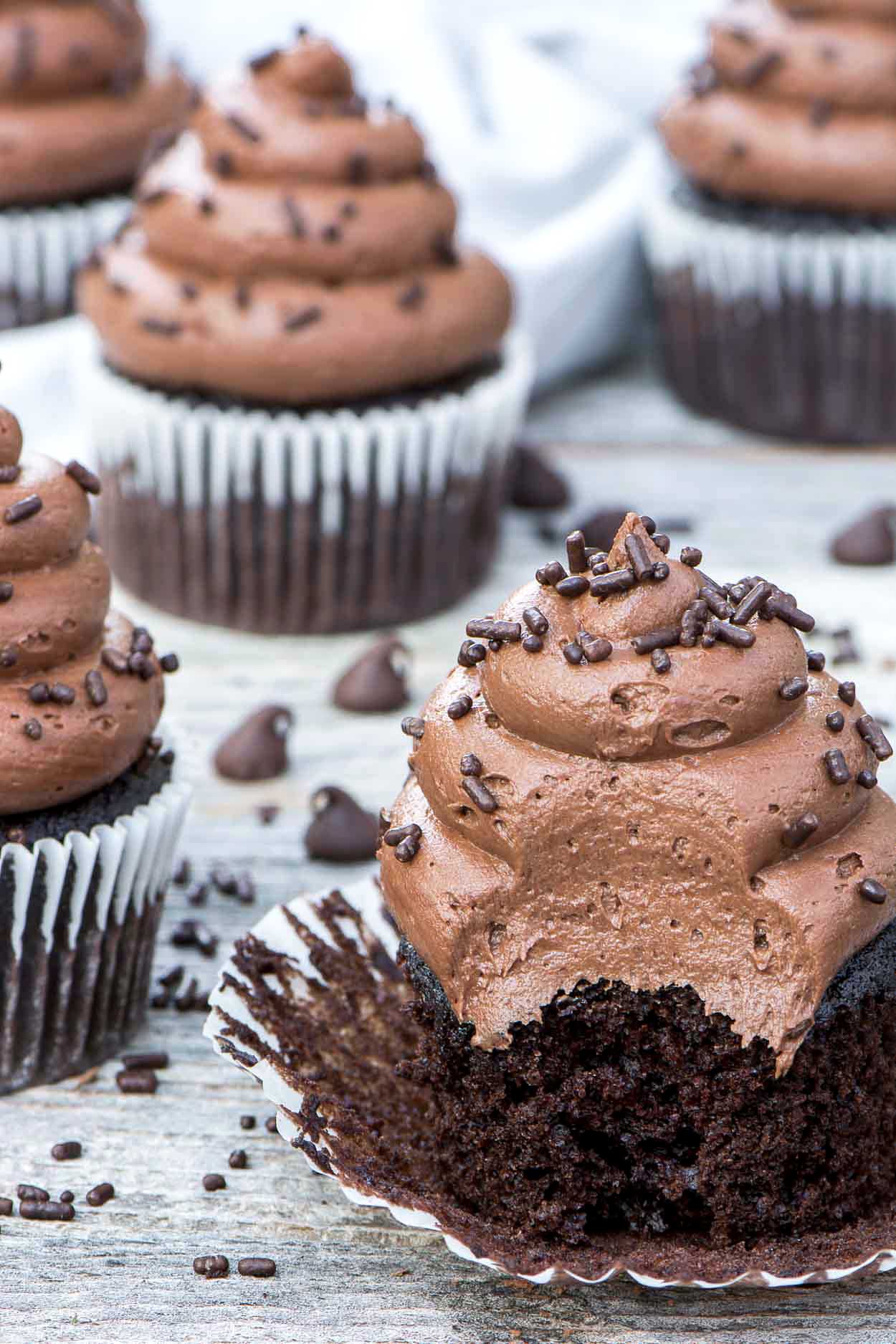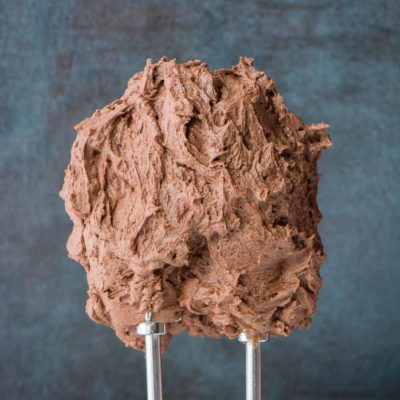 Perfect Chocolate Frosting
Ingredients:
1 stick salted butter
1/3 cup unsweetened cocoa powder
3 – 3 and 1/2 cups confectioner's sugar
4-5 tablespoons milk (or heavy cream)
1 and 1/2 teaspoons vanilla extract
Directions:
In a large bowl, cream butter on medium speed until smooth.
Add confectioner's sugar, cocoa, vanilla and heavy cream/milk. Beat until light and fluffy. Turn mixer off. Scrape down sides of bowl. Mix for an additional 1 minute.
If frosting is too thick, add milk, 1/4 teaspoon at a time. If the frosting is too runny, add confectioners sugar until consistency desired is reached.
Frost cupcakes as desired.