Sitting on the deck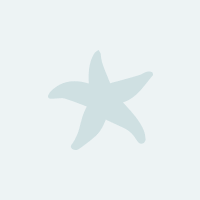 Two of my three labs are sun bathing to my right while I do freelance work from my laptop on the deck. I needed a change of scenery from sitting at my desk or kitchen table. Soft whindchime from a neighbor echoes their unique continuous song in the background.
Its windy today, which brought forth a welcoming cool down to the hot temperatures we were having the past couple of days. I don't care what anyone says. It should not be in the lower 90's at the end of April.
At any given time, you can hear the faint whistling of a train in the background. I think its kind of neat to live near a train. I don't know why. Maybe its because I'm not use to the sound of trains where I grew up.
Birds are singing, or maybe they are just communicating with one another.
Even though it's quiet on my deck, I hear all of these noises in the background.
With my vanilla latte in hand, the dogs happily by my side, and the soothing sounds of nature running in the background, I am working and enjoying the tranquility of Thursday's lunch-time hour.
Have you just sat and listened to nature lately? You should give it a try.
It's pretty cool.