Thanksgiving and Updates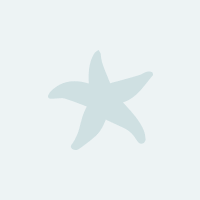 Hey, hey! I hope you all had a wonderful Thanksgiving. Ours was great. It was probably the best Thanksgiving we have ever had. While I would have loved to go to my home town to visit my parents, it was nice not to have to travel, fight traffic, etc.
Instead, we had a pajama day. Chris and I cooked Thanksgiving while the children played and we watched football and cooking shows. I was in charge of the pumpkin cheese cake and homemade dinner rolls. (In my personal opinion, the dinner rolls were the hit of the show.) Although, everyone else would say the pumpkin cheesecake was.
We washed dishes as we went, so we didn't have a terrible amount (it was still a lot) of dishes to hand wash after the meal. Our oldest son, Gabe, came over. We laughed, joked around, hung out, spent time together as a family and played family board games.
I didn't do any Black Friday shopping or shopping online. My kids haven't asked for anything for Christmas. After several requests, I had to make them sit down and write a list for me so I could have somewhat of an idea of what they may like.  Luckily, this consisted of art and craft supplies, outdoor toys and games.
Nothing to fight the crowds over.
My husband, Chris, is a little kid at heart. His perfect Thanksgiving day consists of being in his pajamas, watching football and cooking shows, cooking a turkey with all the fixings and having all the leftovers to himself.
The favorite part of Thanksgiving for him is having a cold turkey sandwich. He will actually eat everything served at dinner with the exception of one food item.
The turkey.
Instead, he eats all the sides at dinner. Afterwards, we clean up the dinner table, wash dishes and have dessert. We play a few family games together and watch some more football. A few hours later, he takes the turkey and makes a cold turkey sandwich with it.
That is the perfect Thanksgiving day for him.
The highlight of my day was when we first sat down to eat. After passing all the food dishes around and filling our plates, my son took a bite of his dinner roll. He closed his eyes, smiled and nodded as he chewed his first bite.
While still smiling, he said, "I have missed these."
Yes, a simple sentence about a dinner roll made my day.
The fact that something I prepared for my family, made from scratch and with love, brought a smile to my son's face with obvious contentment, and with that first bite reviving a happy memory and taste of his mom's baking and an euphoric feeling of when he used to live here, warmed my heart.
Yes, this was probably my favorite Thanksgiving to date. We relaxed, had fun and enjoyed great food. My husband had the Thanksgiving of his dreams and we were all together as a family.
These are simple thoughts to some, but for me, it was simple perfection.
……
As far as where I have been, I am here! In addition to this blog, I do freelance work. I am working on a large, six-week project and unfortunately, that has kept me away a bit. I do have several recipes I am working on behind the scenes and hope to have them up on the blog starting this week.
How does a Nutella Chocolate Cheesecake with a double chocolate crust sound? It was absolutely, positively devoured by the family on the test round. I made two batches of the chocolate ganache topping; one with a Nutella ganache and the other with a classic chocolate ganache. They both tasted with the utmost chocolate divinity, but I am probably going to stick with the Nutella ganache on this receipe.
Also in the works are some Chocolate Marshmallow Peanut Bars. This is a super simple, no-bake dessert recipe using only a few ingredients. They are so creamy, gooey and full of sweet, decadent flavor. Because of their unique texture, my children have coined these 'Squishy Bars'. So, in our house when my little ones ask me to make them some 'Squishy Bars', they are referring to this sweet treat.
A new appetizer lined up is a Buffalo Chicken Dip. We love munchies to share when watching football, and oh my gosh, this is a family favorite. It's great to eat with tortilla chips or even wrapped in crescent bread. For a low carb version, celery is a great pairing. But I am weird, and like to eat it on saltine crackers. It's super delish! We kick up the heat by adding Monterey Jack cheese and extra hot wing sauce.
Another tasty appetizer heading your way is a garlic infused Chicken and Shrimp Crostini recipe. It's inspired by an old Pampered Chef recipe my husband and I used to make. Thinly sliced pieces of French bread (a baguette works just as well) toasted. They are topped with a creamy layer of cheese made with cream cheese, goat cheese, fresh garlic and Italian seasoning. The top layer has a garlic and herb blend of diced chicken, shrimp, and diced red and orange peppers. It's perfect for tailgating or by itself as a meal.
I'm really excited to share with you Fully Customizable Stromboli's we make from scratch. This is one of our favorite entrees to make together. The bread is a simple, no-fuss, made from scratch dough topped with an egg wash and a dash of oregano/Italian seasoning before baking. The egg wash is truly what makes this Stromboli recipe stand out as it provides the exterior of the bread with a tangy, chewy crumb.
The filling is fully customizable to whatever makes your heart content. I fill my Stromboli with marinara sauce, pepperoni, green peppers, onions and a blend of cheeses. My husband makes his with marinara sauce, pineapple, pepperoni, jalapeño peppers and a blend of cheeses.
I am seriously hungry just thinking about it.
Oh, and they freeze well, too.
Thanks for your patience and I can't wait to cook up and share some more deliciousness for you soon!
Since it is the day after Thanksgiving, I guess we can officially say 'Happy Holidays' now.
Right?!?