Soft, Chewy Lemon Cookies
You will love these soft, chewy sugar lemon cookies because they take 30 minutes to make and is the perfect dessert to bring to your next holiday or get together.
Or just to eat, because well, why not?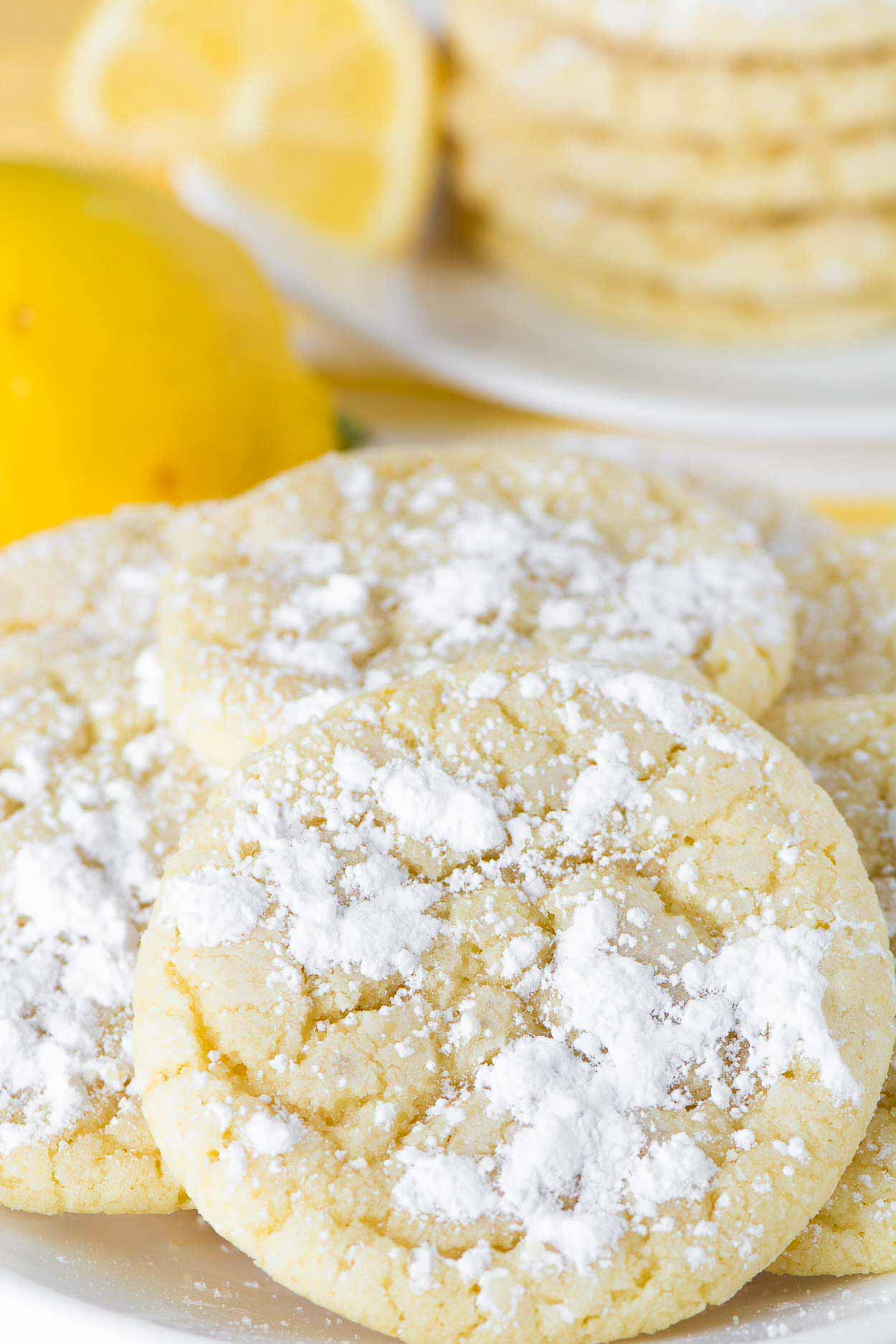 While waiting for an impending snow storm that may just turn to complete rain and be a complete bust, which saddens me as snow lover, I decided to make some fresh lemon cookies with a bag of organic lemons I purchased at the grocery store a few days ago.
I needed to make something to replace the lemon cookies I normally buy from the Girl Scouts every year. The downfall is that our family of six lends itself to different taste buds. So, what would normally be a simple purchase of one or two boxes, usually ends up being about 8-10 various boxes of cookies.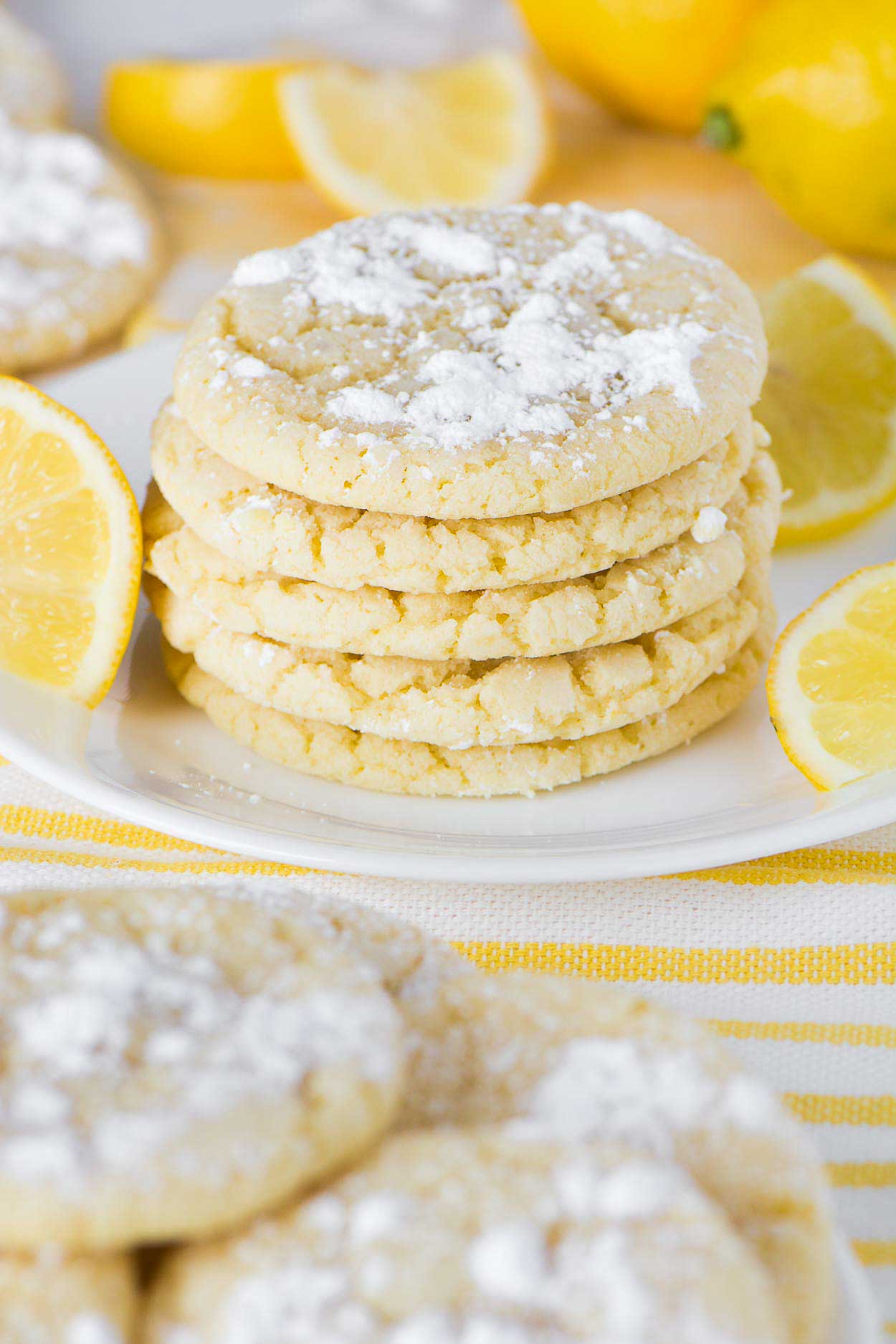 I am working on a replacement for Somoas, which are my all-time Girl Scout cookie favorite. However,  their lemon cookies come in a close second place.
One of the many things I love about this recipe is how incredibly easy it is to make. It is a simple as mixing the dry ingredients in one bowl and the other ingredients in another. After that, they are combined and rolled into dough balls. They take 10 minutes to prepare, 15 minutes to cook and 5 minutes to cool. While the cookies bake, I can quickly and easily clean up.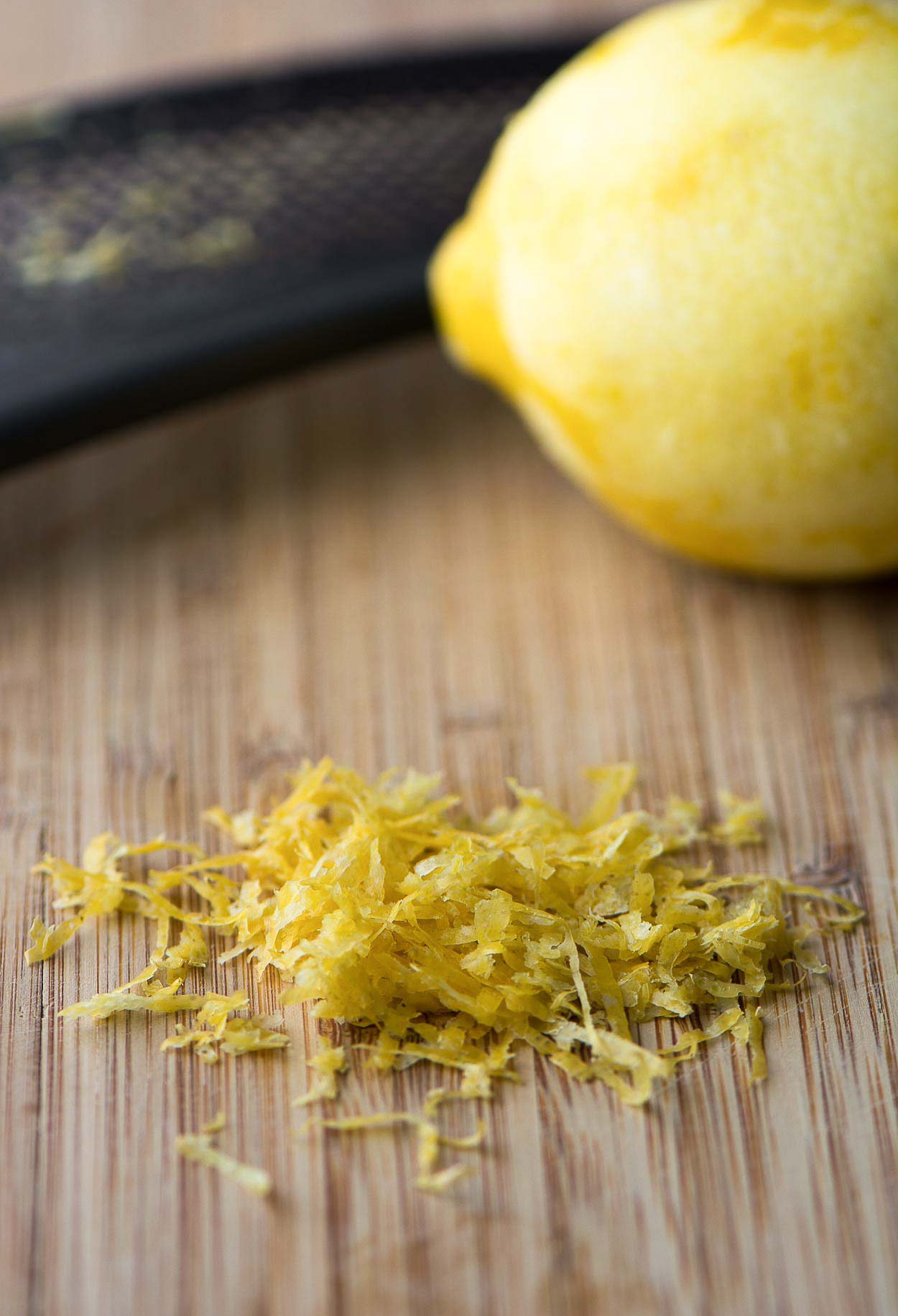 Therefore, in 30 minutes, you end up with a clean kitchen and 3 dozen tangy, chewy lemon cookies. It doesn't get much easier than that.
The true test would be to see how the family liked them when they came home from work and school. Chocolate is a universally adored treat in the house. I wasn't sure how responsive they would be to having a lemon-based dessert over their piece of daily chocolate.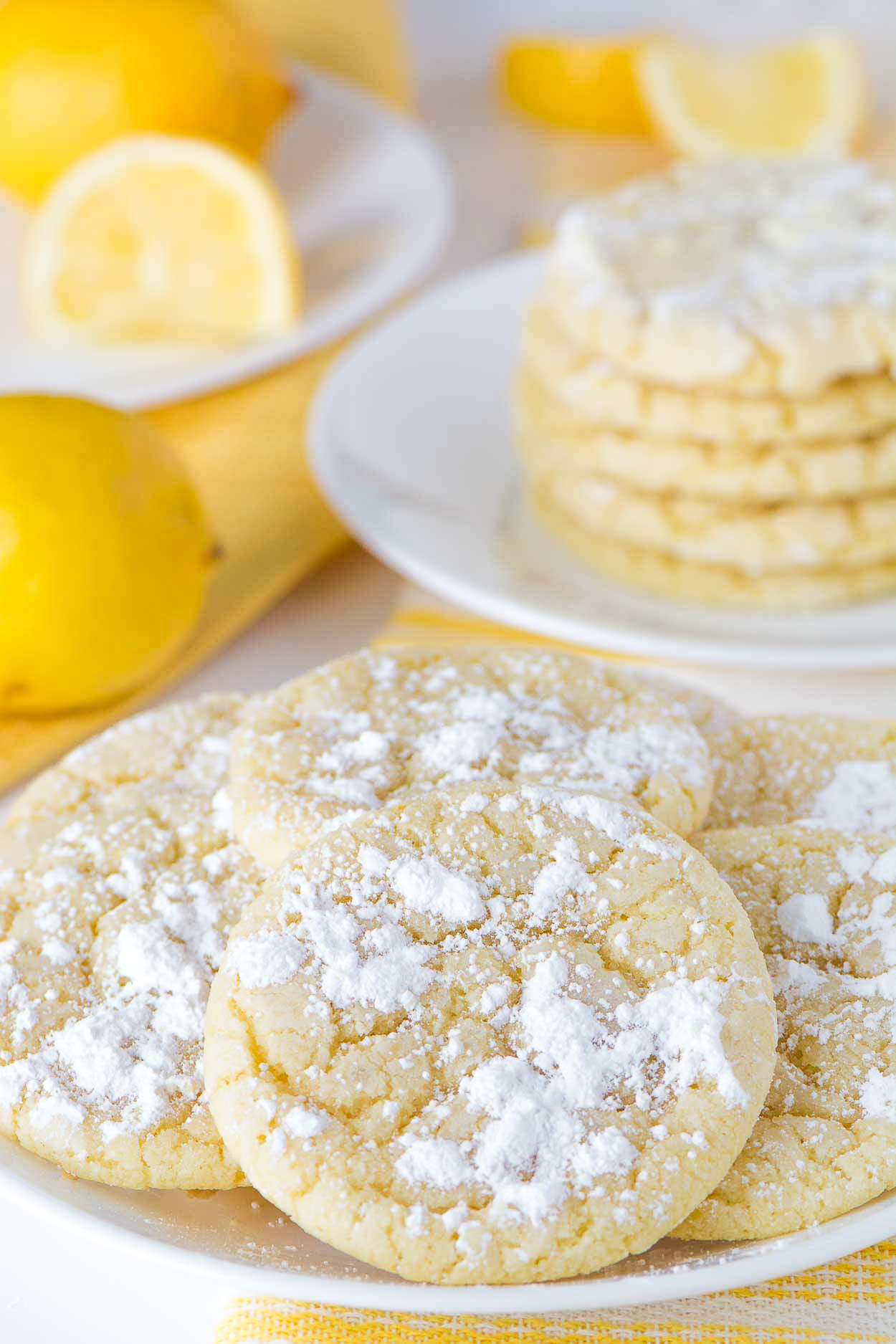 Within the first bite, eyes widened, smiles formed and the verbal, "Mommy, these are so good!" comments excitedly flowed. It was pretty easy to see and hear that these were a family hit.
The lemon cookies are soft and chewy, with slightly crisp edges. I tried making them with granulated sugar sprinkled over the top of them. However, the powdered sugar really made them 'pop' with flavor. If you don't have powdered sugar, granulated sugar will suffice. But if you have the choice, trust me, and sprinkle them lightly with the powdered sugar. It really does make a pleasant difference.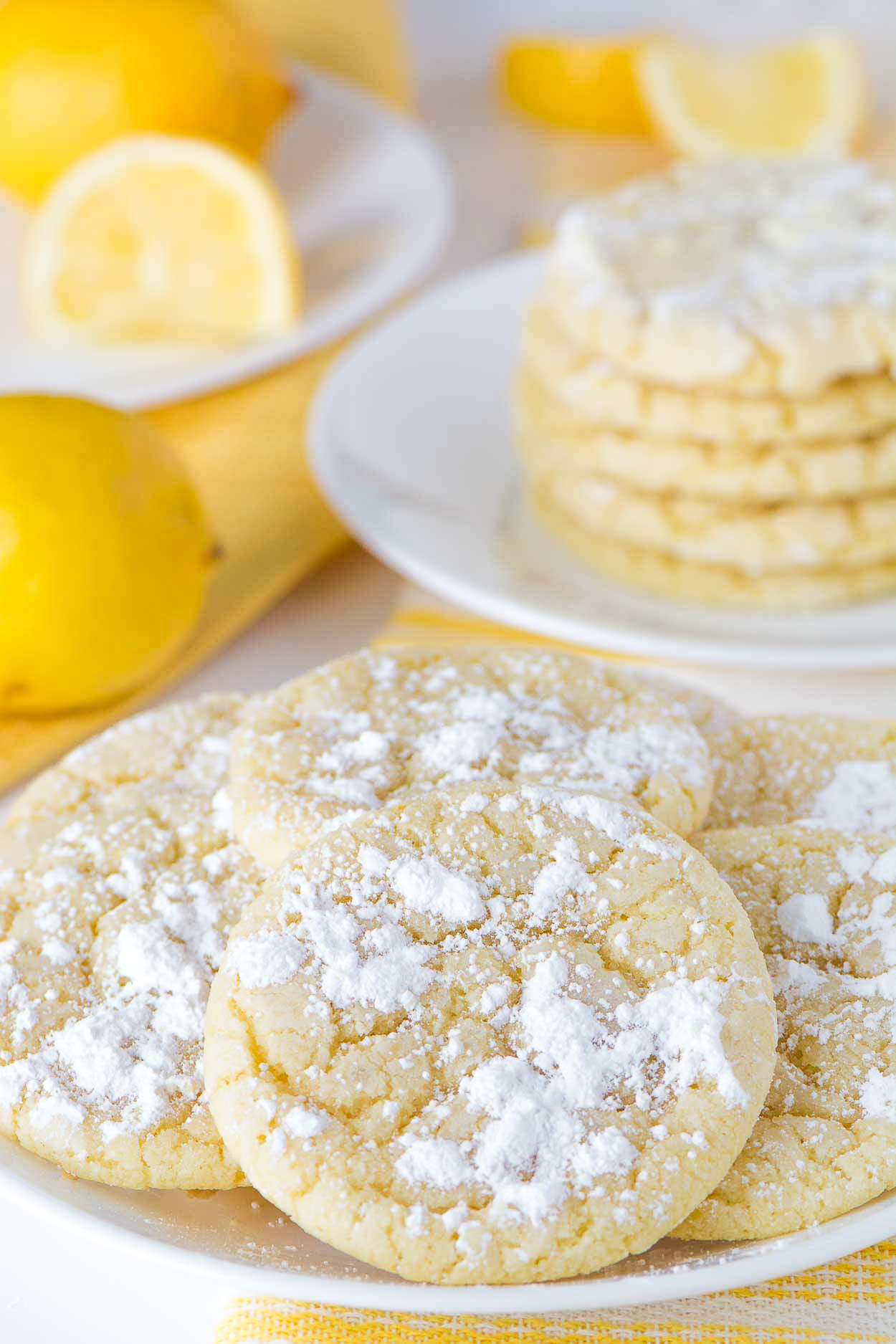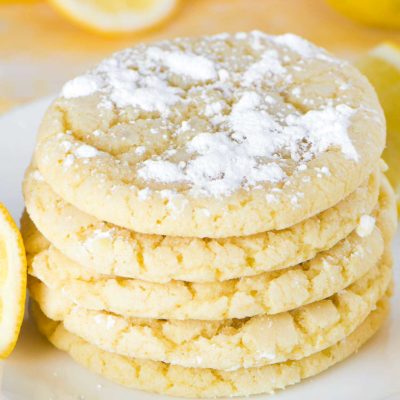 Lemon Cookies
Ingredients:
2 and 1/2 cups all purpose flour
3/4 teaspoon baking soda
1 teaspoon baking powder
1 cup (2 sticks) salted butter, softened
1 and 1/2 cups sugar
3 egg yolks
1 and 1/2 teaspoons vanilla extract
zest of 2 lemons
3 tablespoons freshly squeezed lemon juice
1/2 cup of granulated sugar to roll cookie dough balls
1/2 cup powdered sugar to sprinkle on top of cooled cookies
Directions:
Pre-heat oven to 350 degrees. Line two cookie sheets with parchment paper.
In medium sized bowl, mix dry ingredients of flour, baking powder and baking soda. Set aside.
In a separate bowl, using a stand mixer or hand-held mixer, cream butter and sugar until combined.
Add egg yolks, vanilla, lemon zest and lemon juice.
Add dry mixture until just combined. Be careful not to over mix.
Using a small ice-cream or batter scooper about the size of a tablespoon, scoop dough into balls. Roll into granulated sugar. Place on cookie sheet.
Bake for 14-17 minutes, or until tops of cookies start to crack.
Remove from oven and let cool for 5 minutes before moving to wire cookie rack. Let cookies cool completely.
Using a teaspoon, sprinkle powdered sugar over cooled cookies.
Store cookies in an air-tight container for up to 7 days.